Viktor Bout The Convicted Russian Arms Dealer: Who is He?
Viktor Bout The Convicted Russian Arms Dealer: Who is He?: A WNBA star named Griner, who was arrested in Russia, was released in exchange for Victor Bout. Viktor Bout The Convicted Russian Arms Dealer: Who is He? Viktor Bout was detained by investigators of the United States Drug Enforcement Administration in a hotel in Thailand…
Viktor Bout The Convicted Russian Arms Dealer: Who is He?: A WNBA star named Griner, who was arrested in Russia, was released in exchange for Victor Bout.
Viktor Bout The Convicted Russian Arms Dealer: Who is He?
Viktor Bout was detained by investigators of the United States Drug Enforcement Administration in a hotel in Thailand in the year 2008, and shortly after his detention he turned to one of the agents who was accompanying him and stated, "I guess the game is over."
The United States had been looking for Bout for over ten years, and his detention marked the end of that almost decade-long quest. Bout was widely considered to be the most notorious illicit weapons trafficker in the world.
Now, 14 years after his capture and imprisonment, the United States has traded Bout for WNBA star Brittney Griner, who was imprisoned in Russia early this year. Griner was held captive in Russia earlier this year.
The possibility of a prisoner exchange including the release of Bout for Griner and the American Paul Wheelan, both of whom were jailed in Russia in July, was first reported in the news. (The news of this proposal was originally reported by CNN.)
During the 1990s, Bout, now 55 years old, rose to prominence as a kingpin in the worldwide illicit weapons trade. He is accused of fuelling some of the worst wars in the world, notably those that occur in Africa. Utilizing a fleet of transport planes developed in the Soviet Union, the Russians were able to avoid several international embargoes while supplying massive amounts of munitions. These weapons were sourced from the enormous stockpiles left behind when the Soviet Union fell apart.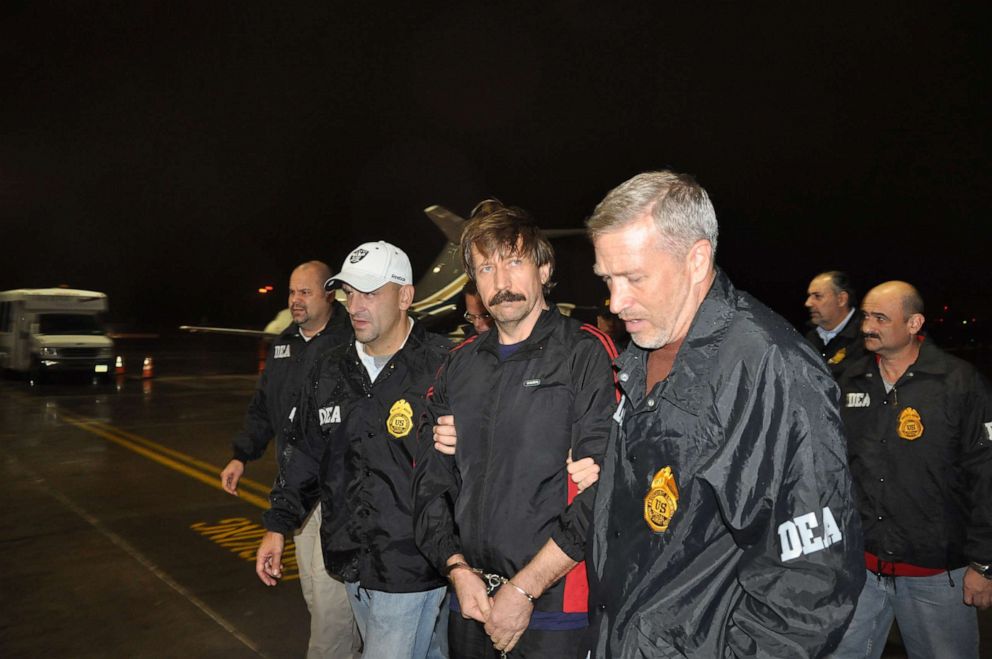 The former Soviet military officer "was able to acquire surplus or obsolete airplanes which he used to deliver arms and ammunition," which he used to deliver arms and ammunition, including large-scale military machinery and extensive stores of weapons, to any location in the world after the dissolution of the Soviet Union.
According to Preet Bharara, who was serving as the United States Attorney for the Southern District of New York at the time, "Viktor Bout has been international arms trafficking enemy number one for many years, arming some of the most violent conflicts around the globe," "He was finally brought to justice in an American court for agreeing to provide a staggering number of military-grade weapons to an avowed terrorist organization committed to killing Americans." the verdict said.
Bout was a broker or seller of weapons that contributed to hostilities in Afghanistan, Angola, Congo, Rwanda, and Sudan. Additionally, Bout provided weapons to the former President of Liberia, Charles Taylor, as well as to insurgents in Sierra Leone.
Rob Zachariasiewicz, a former DEA agent who is now retired and who was a member of the squad that assisted in the capture of Bout in Thailand, said, "There's a lot of armed traffickers out there," "The thing that set Mr. Bout apart was the fact that he had his own collection of private airplanes. There is room for debate about the question, "Was he the largest arms trafficker?" I consider him to be one of the most significant armaments traffickers in the world."
Over time, Bout developed a reputation as the most successful arms trafficker in the world. The media labeled him the "Merchant of Death" and in 2006, the film "Lord of War," starring Nicholas Cage, was based on his life and exploits as an inspiration.
At the tail end of the 1990s, the United States government started imposing sanctions on Bout's firms in an effort to interfere with his activities. A DEA operation led to his eventual apprehension and arrest. It was alleged that the anti-aircraft missiles that Bout promised to deliver to undercover DEA agents acting as members of the Colombian guerrilla organization FARC would be used against American soldiers. During the meeting to discuss the fake transaction that took place in a hotel in Thailand, the DEA was able to detain Bout.
Bout was convicted in 2011 of planning to murder Americans, supplying anti-aircraft missiles, and assisting a terrorist group after being extradited to the United States on narco-terrorism accusations. Bout was sent to the United States for prosecution on these counts. He was given a jail term of twenty-five years for his crime.
Following his conviction in New York for conspiracy, Bout was carrying out his term in the state of Illinois.
Russia immediately started making significant efforts to free Bout the minute he was taken into custody, at first attempting to prevent Bout from being extradited and then pushing for his release.
"He was obviously a highly significant figure. And as far as I can tell, Vladimir Putin, the President of Russia, was personally engaged in making efforts to bring him back home "added Zachariasiewicz, who had worked with the DEA in the past.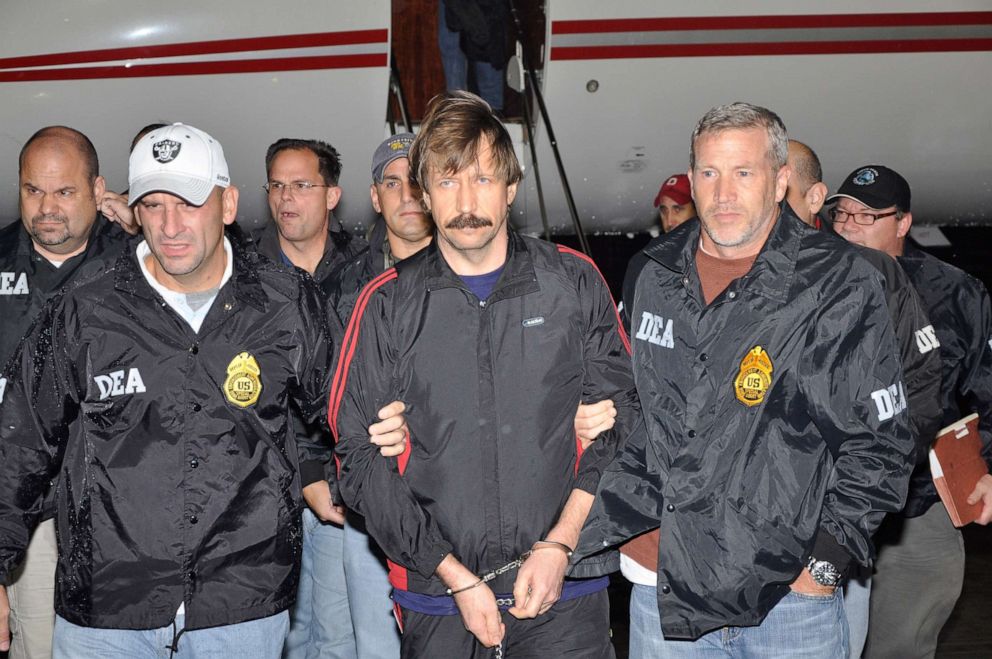 Zachariasiewicz discovered that a Thai court had mysteriously issued an arrest warrant for him, which prevented him from traveling to the country. U.S. officials feared that Moscow attempted to corrupt Thai authorities in order to prevent Bout's extradition; at one point, Zachariasiewicz learned that a Thai court had tried to prevent Bout's extradition by corrupting Thai authorities. Zachariasiewicz said that Bout informed him at a later time that the warrant was "just business."
Questions have been raised as a result of Russia's resolve to release Bout. Independent scholars and United States officials who were involved in the detention of Bout have long held the belief that Bout had connections to Russian intelligence agencies. Some others refer to the fact that he received his schooling at the Military Institute of Foreign Languages in Moscow, which has a reputation for being a school that trains spies.
Bout, for his part, dismisses the allegations as an attempt to defame him. In addition, he denies all of the allegations that have been made against him, claiming that he has been set up by the DEA.
However, Russia has made it plain that it was interested in trading Bout for something else.
According to Zachariasiewicz, he feels that Russia wants Bout returned now primarily to make a political statement, given that his usefulness to Russia in terms of intelligence is likely to have been depleted a long time ago. However, he is against the idea of exchanging the individual he assisted to apprehend since, according to him, doing so may encourage hostile regimes to kidnap more Americans.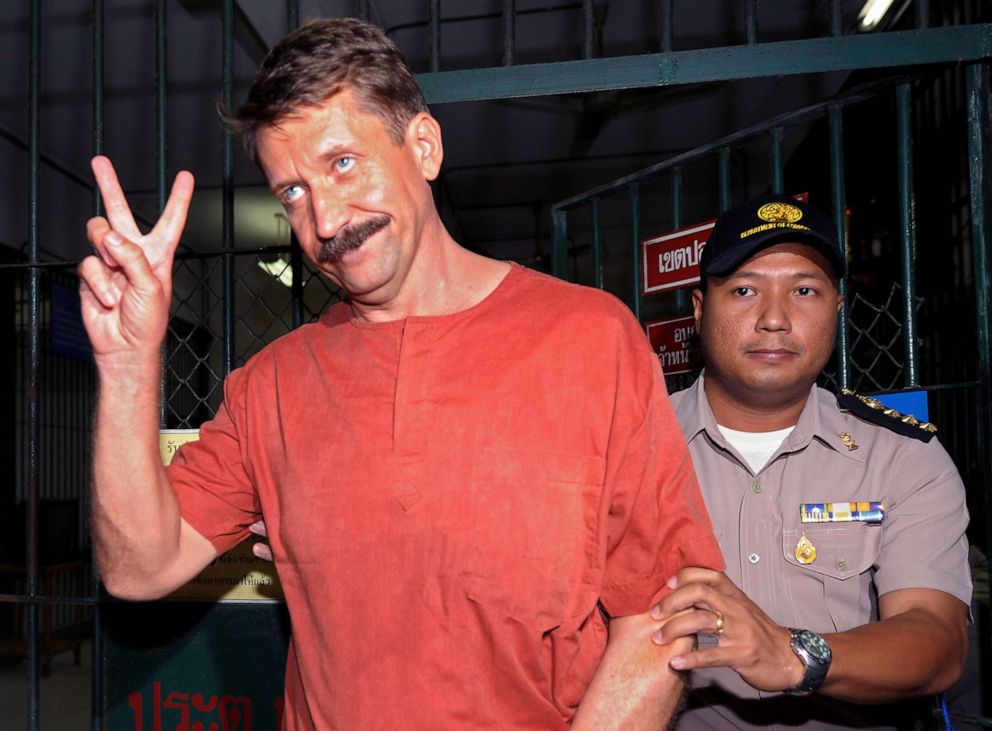 However, Trevor Reed, a former member of the United States Marine Corps who was released from Russian custody in May as part of a prisoner exchange, has urged the administration of Vice President Joe Biden to carry through the transfer.
In May, after he had been released from jail, Reed said to ABC that Viktor Bout had already served 15 years behind bars. "He's no longer a threat."
Reed expressed his disagreement with the notion that releasing Bout would inspire future hostage-taking, stating that states such as Russia are already capturing American citizens anyway.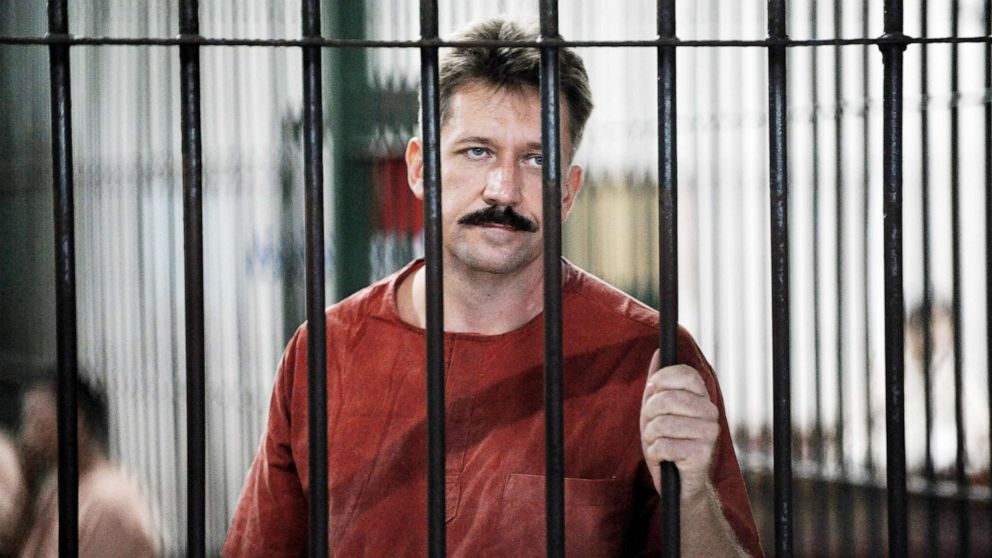 The judge who sentenced Bout to prison has said that she feels the punishment, which was determined by mandatory sentencing laws, was too harsh, which has been brought up as an argument in favor of exchanging Bout. Reed adds that Bout could be ready for publication in the next five years at the very least.
"Leaving the Americans in place while declaring, "Well, we're not going to talk." It would be utterly meaningless to say "We are not going to do exchanges with this government," since there is nothing that can be changed there. They are still going to abduct American citizens "said Reed.
"It makes no difference to me whether there are one hundred Victor Bouts. They have to find a way to free our people "he stated.