Tina Turner's Death: She Fell Instantly in Love with Much Younger Man Years after Hiding with 'No Money, No House' from Ex
Tina Turner's Death: She Fell Instantly in Love with Much Younger Man Years after Hiding with 'No Money, No House' from Ex Undoubtedly, the "Queen of Rock n Roll" earned her stripes, as a musician and an inspiration to many, following her life's experiences and how she successfully maneuvered. It took one failed marriage and…
Tina Turner's Death: She Fell Instantly in Love with Much Younger Man Years after Hiding with 'No Money, No House' from Ex
Undoubtedly, the "Queen of Rock n Roll" earned her stripes, as a musician and an inspiration to many, following her life's experiences and how she successfully maneuvered.
It took one failed marriage and hiding from her ex-husband before she had another shot at love, and this time, despite the age gap, Tina Turner did not let go of her only true love.
Tina Turner became a powerhouse in the 1950s when she paired with another extraordinary performer, Ike Turner. The two created a formidable band, Ike and Tina Turner Revue, taking on world stages.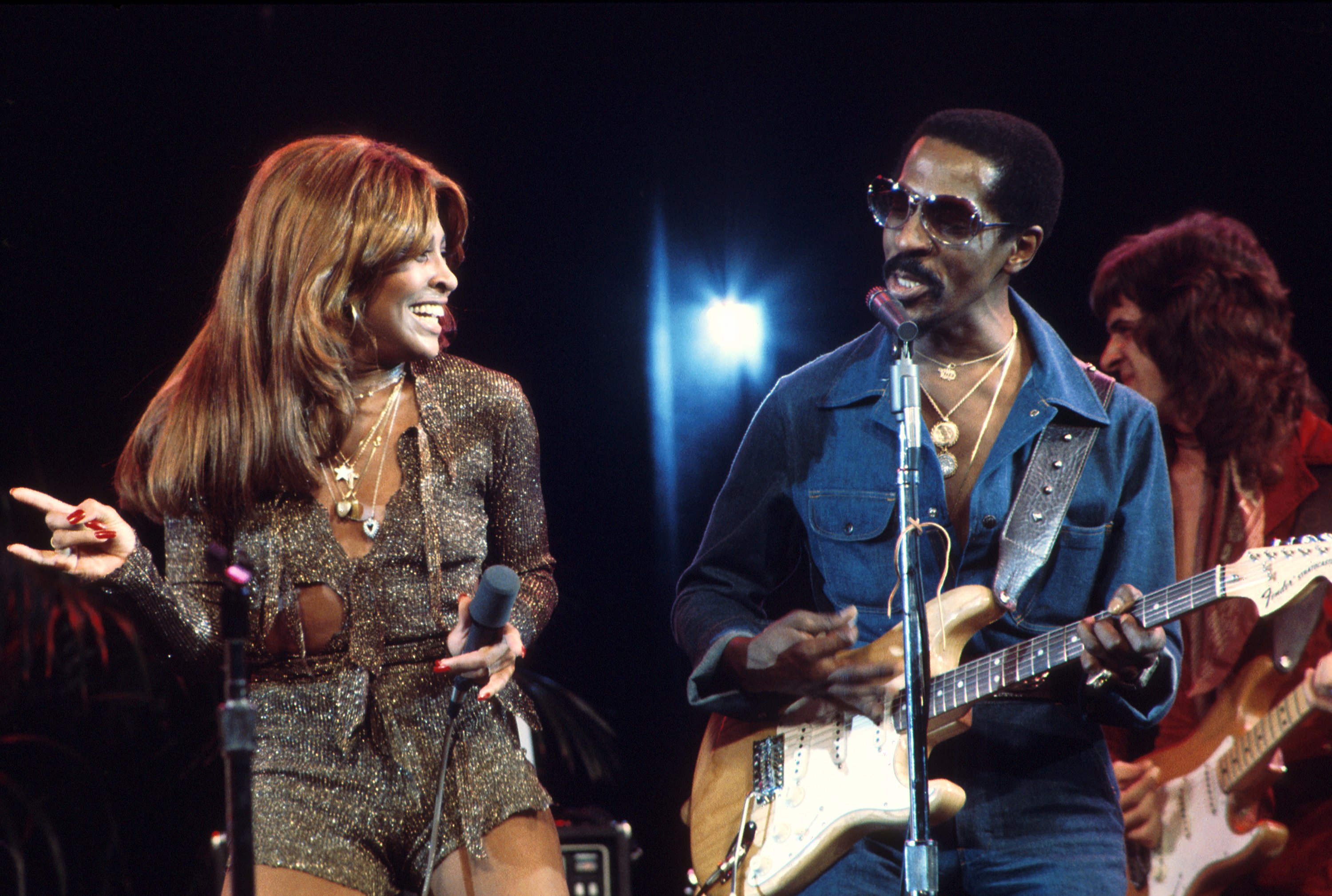 Ike and Tina Turner performing with the Ike And Tina Turner Revue on the American TV music show, 'Don Kirshner's Rock Concert', recorded in Los Angeles, California and aired on 12th March 1976. | Source: Getty Images
Tina first met Ike when she lived with her sister, Alline, in St. Louis. The girls often visited a club where they watched sensational performances from a band known as "Ike Turner and the King of Rhythm."
On one occasion, Ike, who had already noticed the beautiful teenager after she thrilled him with her vocals while singing a BB King song, introduced her to the band. From then onwards, they became inseparable. Even though Tina was not in awe of her lover, the duo began dating.
She admitted that their relationship needed to work in exchange for her to become a star — something she had always dreamed of but never had the platform to do it until Ike came her way.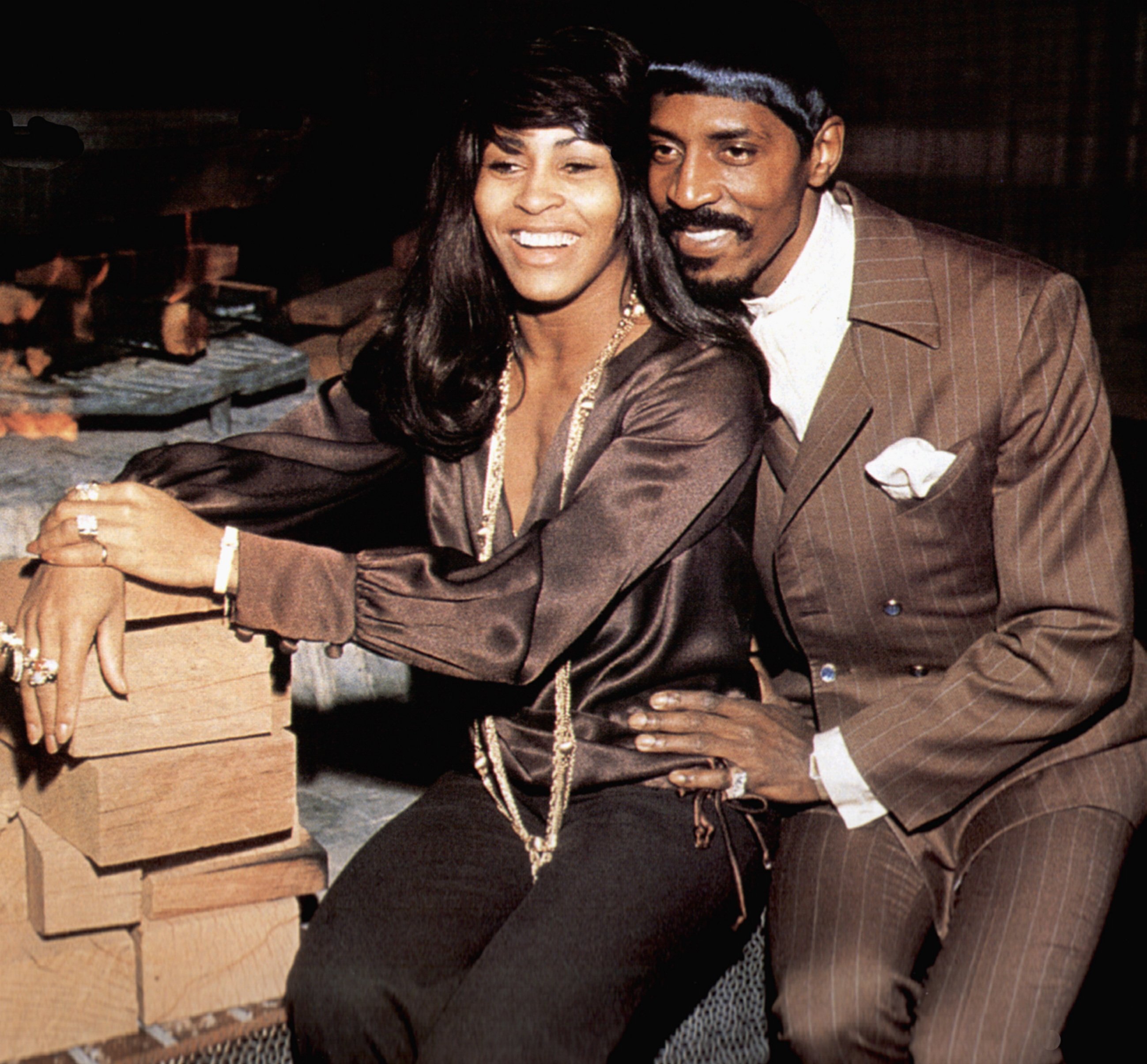 Photo of Ike & Tina Turner circa 1966. | Source: Getty Images
Shortly after their meeting, the duo married, and to their fans, they were a force to reckon with. These two had nearly two decades of hits, but away from the spotlight, Tina suffered the most humiliating show; she alleged that he was violently abusive.
Tina believed it was because Ike was afraid she would leave him. Alongside the constant battery was adultery with other women. However, this did not bother her as much because, to her, it was a loveless marriage, with a loose thread hanging onto what she could gain.
This continued until 1965, when the songstress came in contact with Phil Spector, the man who changed her life forever, giving her hope and the independence she needed.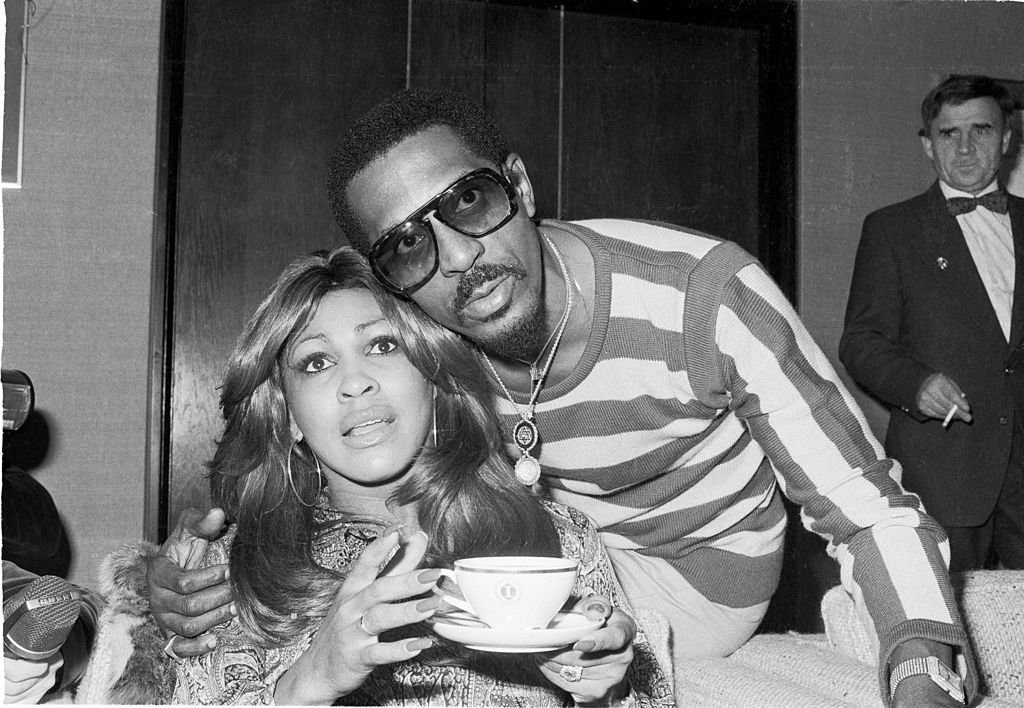 Photo of Tina Turner and Ike Turner in London in 1975 | Source: Getty Images
First, Spector paid Ike $20,000 to keep clear of her new work domain; then, he asked her to work on a song void of all the eccentricities from their rock and roll band.
Once Tina tasted freedom, she understood that their marriage was far from average, and the only thing she witnessed was fear. In her words:
"Our life together was a mockery of a 'normal' relationship."
Tina Turner Decided to Try Life without Ike Turner
Tina Turner of the husband-and-wife R&B duo Ike & Tina Turner poses for a portrait in 1964. | Source: Getty Images
Despite her opportunity with Spector, the singer decided to remain in her marriage until 1976, nearly sixteen years after she said "I do" to her bandmate.
However, the last straw that broke the camel's back was when Ike beat his wife before a Dallas concert in 1976. Tina escaped, taking very little money and a petrol station credit card.
The "Proud Mary" star spent months hiding from her ex-husband as she was left to navigate her life alone. Although it was not as easy as expected, it was better than her past.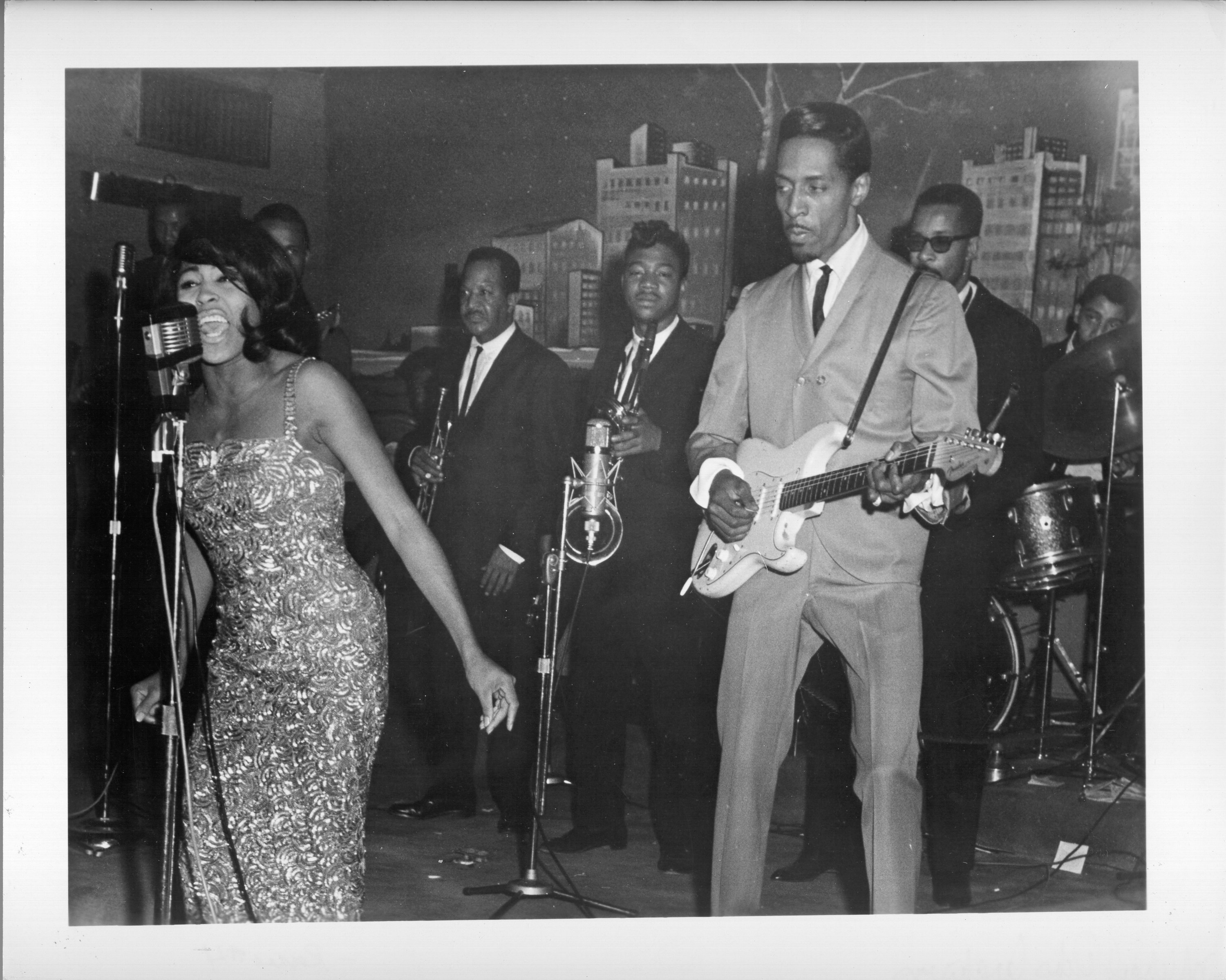 Husband-and-wife R&B duo Ike & Tina Turner perform onstage with a Fender Stratocaster electric guitar in 1964 in Dallas Fort Worth, Texas. | Source: Getty Images
First, Tina had to settle debts following the canceled concerts that would have had her on stage with Ike. After that, she worked without taking a break, singing in Vegas, in high-class suburban clubs, and at McDonald's sales conventions.
By 1984, she was ready to own her stage, hitting the world with an excellent comeback. Tina released her debut album, "Private Dancer," as a new solo musician. Thankfully, it did great on the charts for twenty-nine weeks.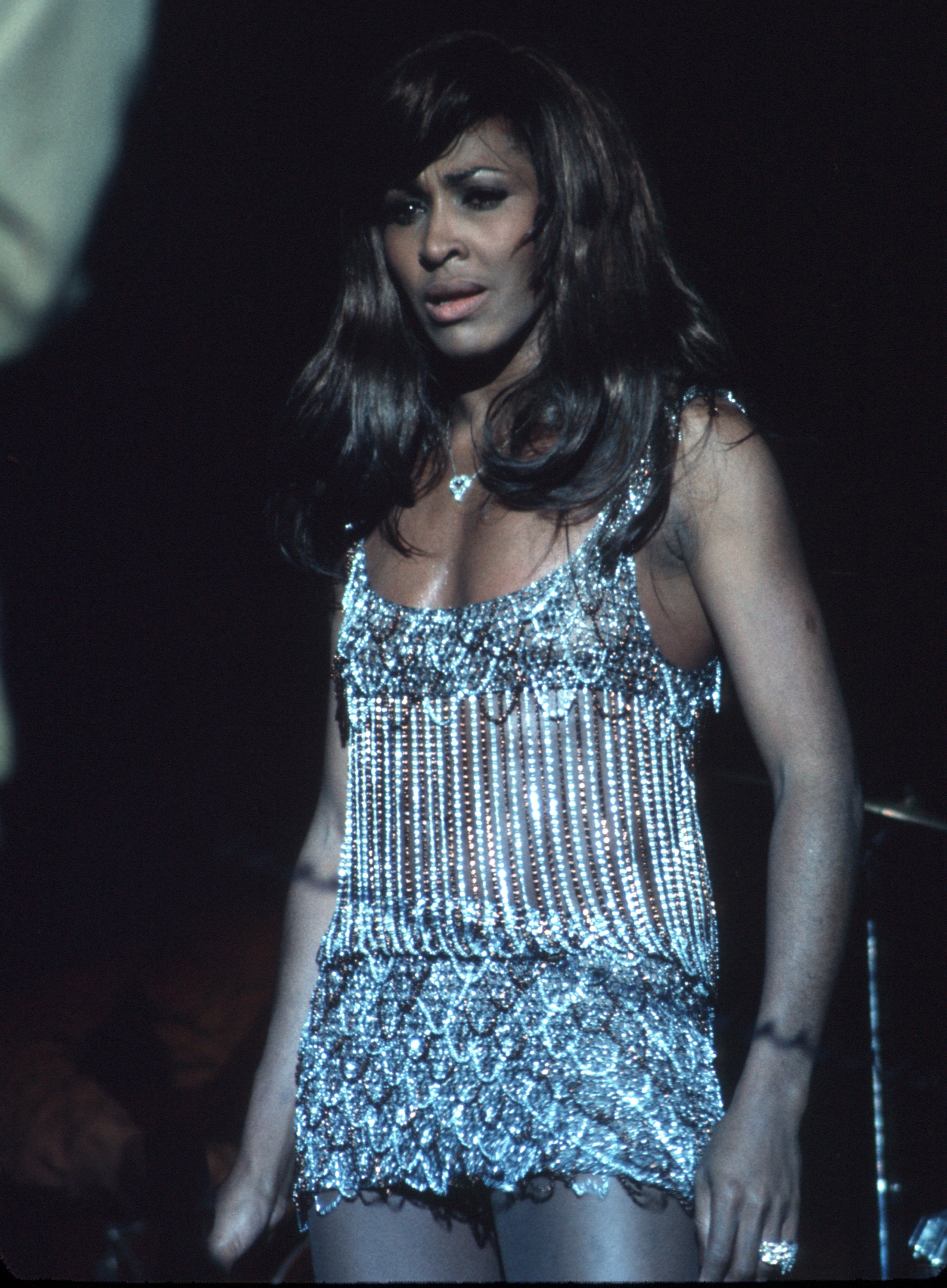 Tina Turner of the husband-and-wife R&B duo Ike & Tina Turner performs onstage at the Greek Theatre on September 28, 1971 in Los Angeles, California. | Source: Getty Images
With the success of her album, Tina was convinced she could do well all by herself. So she chose to remain solo and never to engage in disputes with Ike, even if it concerned the divorce settlement. In her words:
"I started really seeing that I had to make a change. [In the] divorce, I got nothing. No money, no house. So I said 'I'll just take my name [that I rose to fame with].'"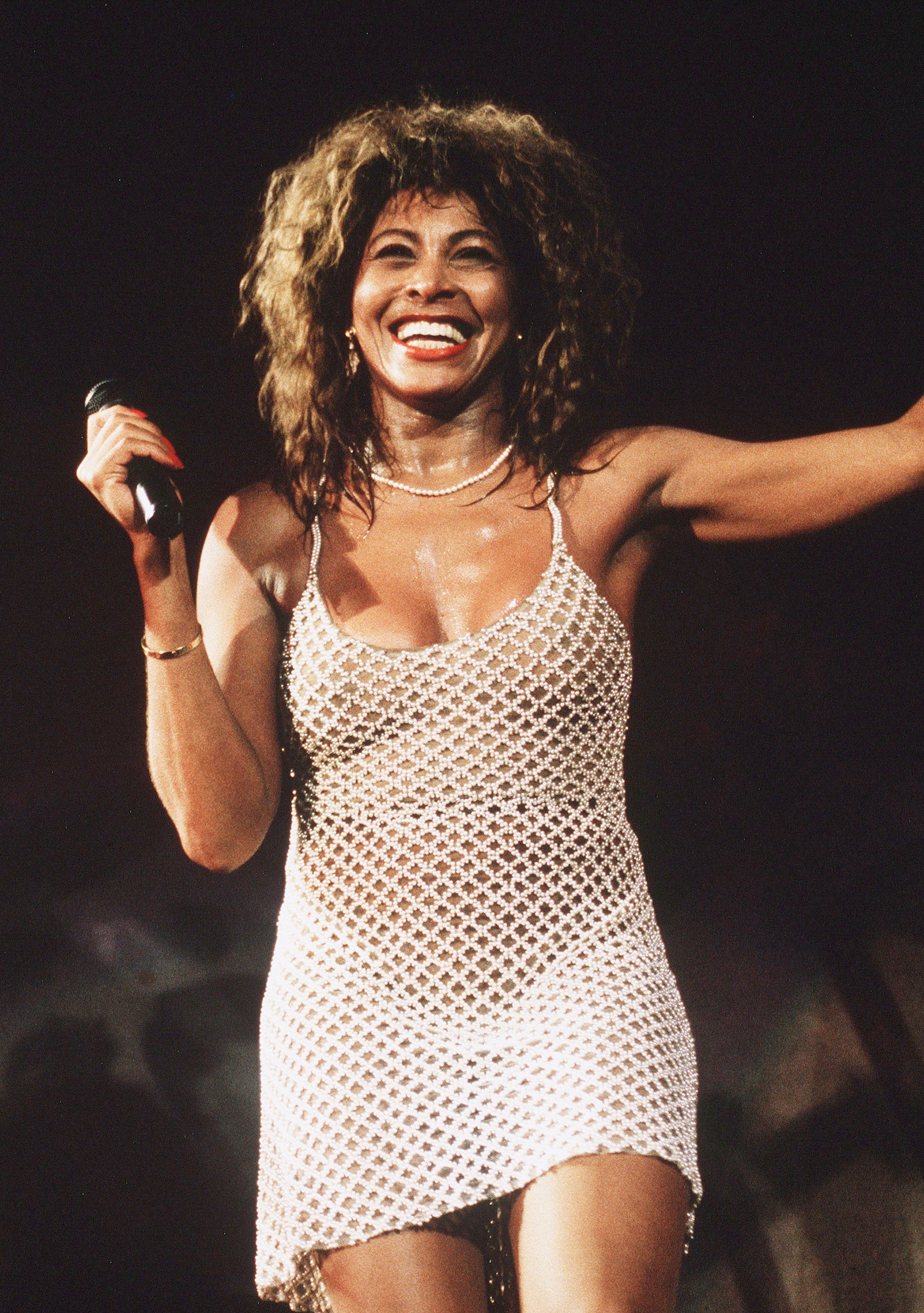 Singer Tina Turner performs live on stage at Wembley Stadium, in 1990. | Source: Getty Images
As the years passed and Ike's fame dwindled, he became vocal about his side of the story, maintaining his innocence, adding that:
Ike explained that the media demonized him. His name was mainly associated with being a violent husband rather than an icon in the rock n' roll industry. Sadly, he passed away at 76, and even in death, Tina did not want to speak about him. The duo had not been in contact for more than three decades.
Love at First Sight after Decades of Struggling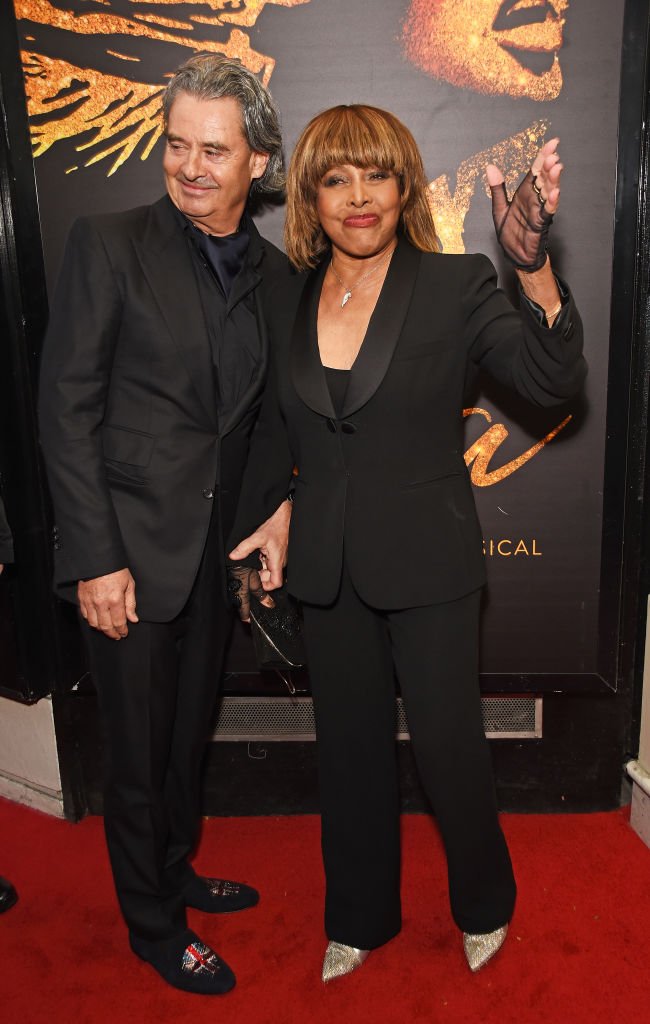 Erwin Bach and Tina Turner arrive at the press night performance of "Tina: The Tina Turner Musical" at the Aldwych Theatre on April 17, 2018 in London, England. | Source: Getty Images
After catching fame following a long hiatus, Tina's love life also received a revival with a man who loved her as much as she loved him. The "Proud Mary" star met Erwin Bach, a former German music executive. Bach had come to pick her up at the Dusseldorf Airport in time for her tour.
Once she set eyes on the young man (sixteen years her junior), she could not resist noticing his handsomeness and pleasant smile. Her heart beat faster, and her hands shook.
While recounting their first meeting, Bach confessed that he enjoyed the ride and maintained composure, despite meeting the superstar for the first time. To him, he was only doing his job.
Once they confirmed that the feeling was mutual, the African-American and German native proceeded with what became one of the bravest love stories of all time.
Tina revealed that it was a perfect union from the beginning, but what made her sure that Bach was heaven-sent was when he gave her the "gift of life."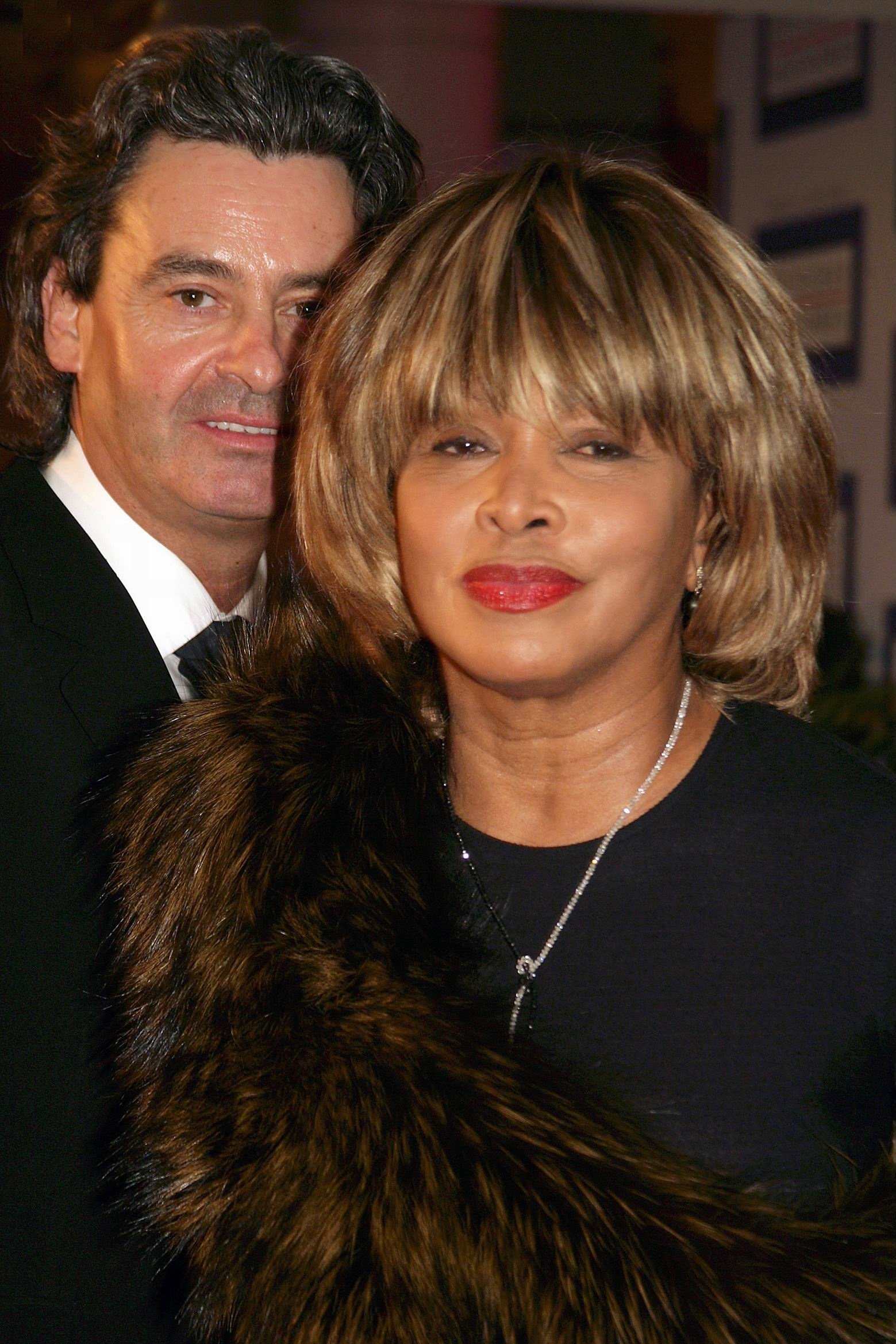 Tina Turner with her partner Erwin Bach at the presentation of the German Media Prize, Baden-Baden, February 13, 2005. | Source: Getty Images
According to her, being in love with Bach gave her a better definition of love and happiness. Bach was the man who made her feel butterflies at first glance.
Thankfully, he was fully accepted by her family. Bach passed the test when he met her family, as they loved his manners and humility.
Eventually, Tina decided that this was the man she would spend forever with. Finally, she had reached her "nirvana" after many years.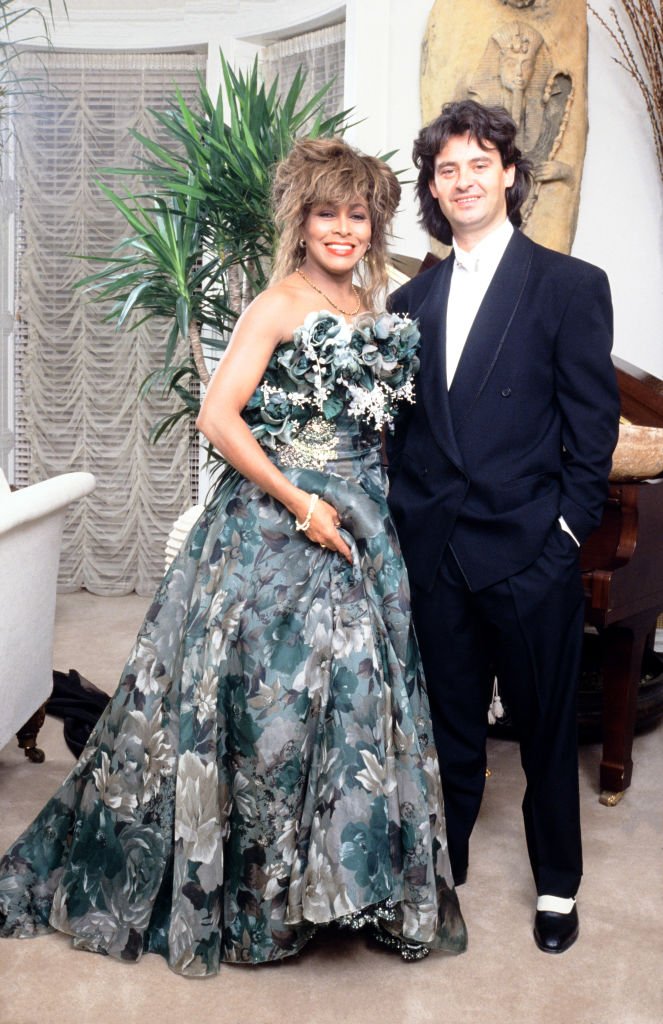 Singer Tina Turner poses with Erwin Bach to celebrate her 50th birthday in November 1989, London. | Source: Getty Images
After years of renovation, the singer traveled to Switzerland to begin a new life in her new home with Bach. She forsook her American citizenship, maintaining that even though there were good memories in her home country, leaving behind the bad ones felt great.
In Europe, Tina made her living space into a Christmas wonderland with decorations and furniture. While the home was beautifully adorned, the couple enjoyed a happy relationship making memories in it for many years without getting married.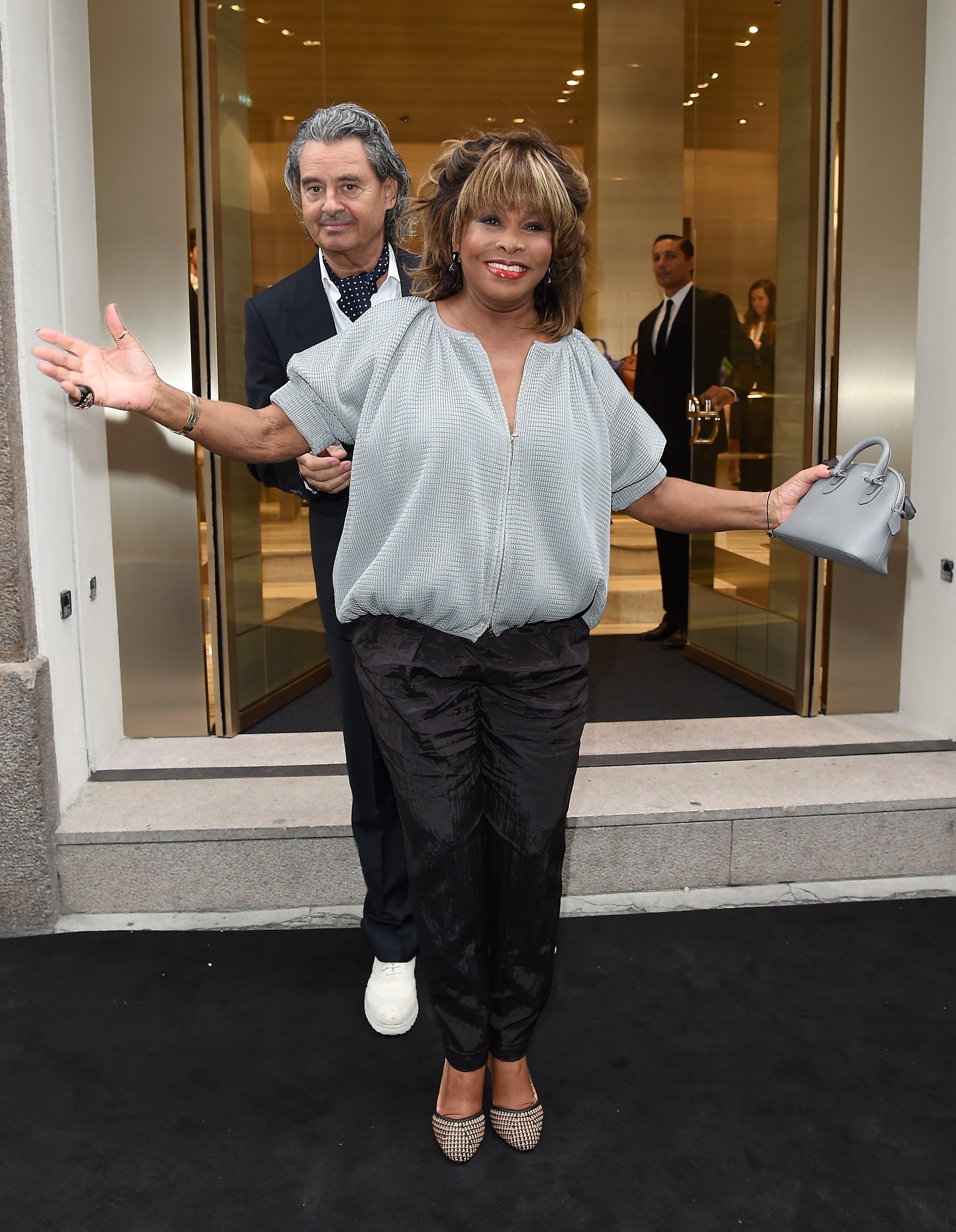 Tina Turner and Erwin Bach attend the Giorgio Armani 40th Anniversary Boutique Cocktail Reception on April 29, 2015 in Milan, Italy. | Source: Getty Images
It went on for twenty-seven years, and through the years, the duo defended their decision to remain unmarried. Tina revealed that they were married (owing to their commitment to the relationship but had not done the ceremony.)
According to Bach, they were content with how things were, and symbols or vows would not make any difference. At the time, he said:
"We don't need a marriage to be together."
True Marriage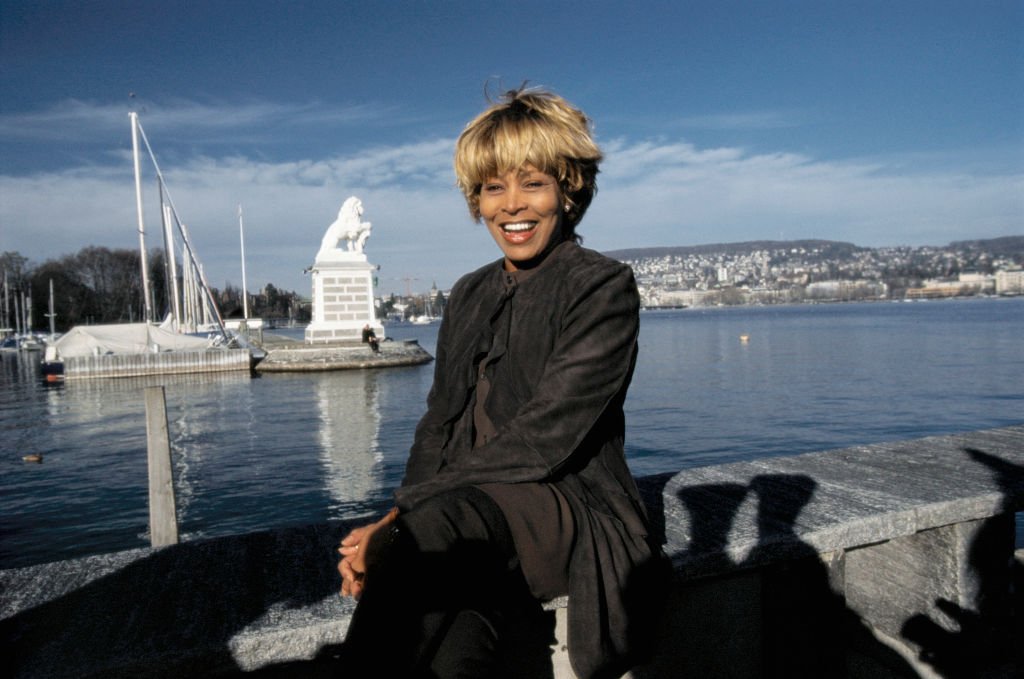 Tina Turner | Source: Getty Images
Tina was a woman who knew what she wanted, and when the time was right, for nearly three decades, she did not wish to use words in ink to define their dedication to the relationship.
This was mutual, as Bach remained loyal to his lover. The couple's wedding bells chimed in 2013 when Tina was 73. The couple had a civil ceremony where they exchanged a rose-gold ring with their initials in Switzerland.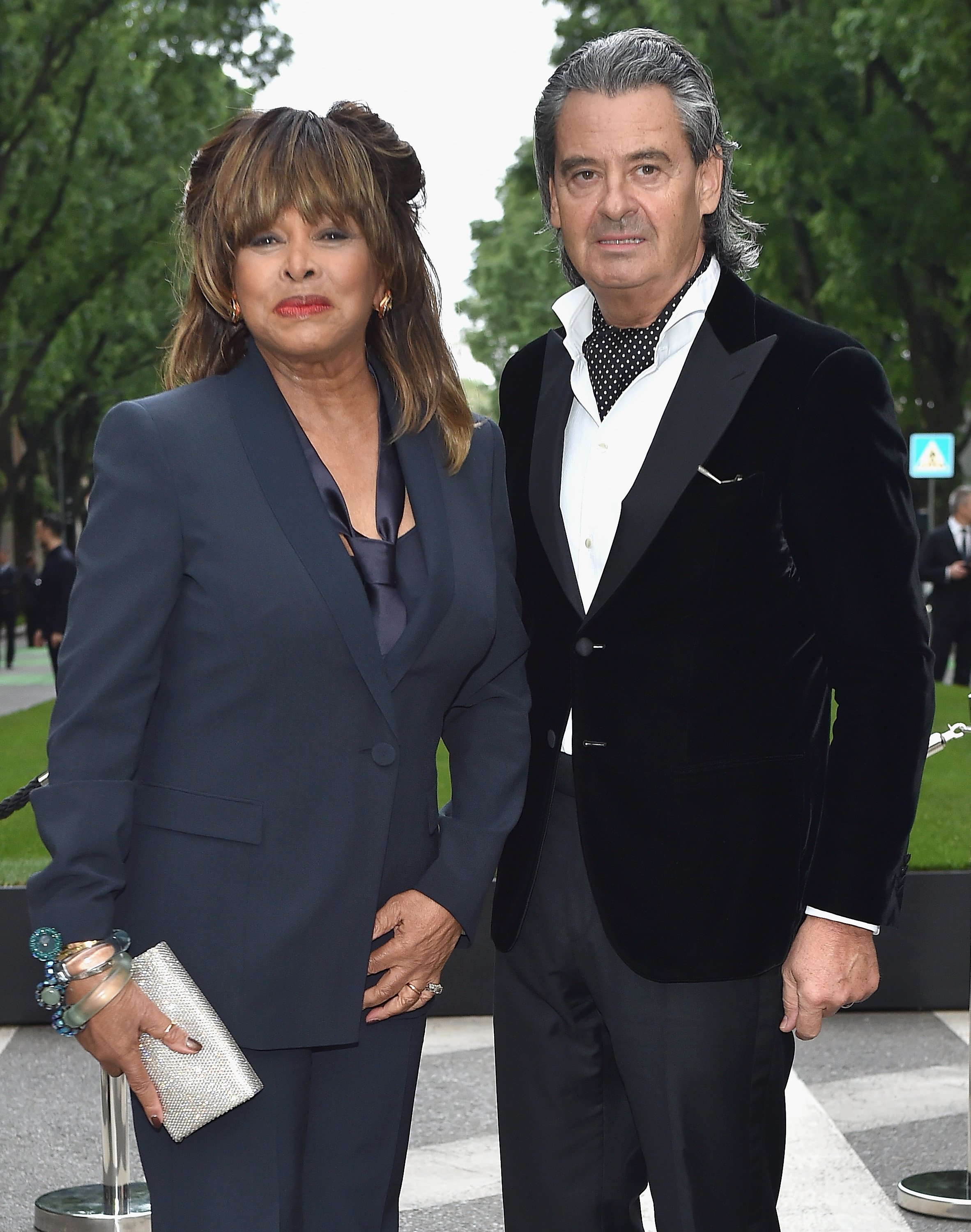 Tina Turner and Erwin Bach at the Giorgio Armani 40th Anniversary Silos Opening And Cocktail Reception on April 30, 2015 in Milan, Italy. | Source: Getty Images
A few weeks later, they hosted a small ceremony in their home, on the banks of Lake Zurich, in Switzerland. It was teamwork; they wrote the names of close friends and family for the event.
Tina opted for a non-white dress because she did not want to get all the attention in the room, thereby putting Bach in the sidekick position.
After their wedding, the singer explained that she was in awe of her partner and that their relationship gave them the "freedom and space to be individuals."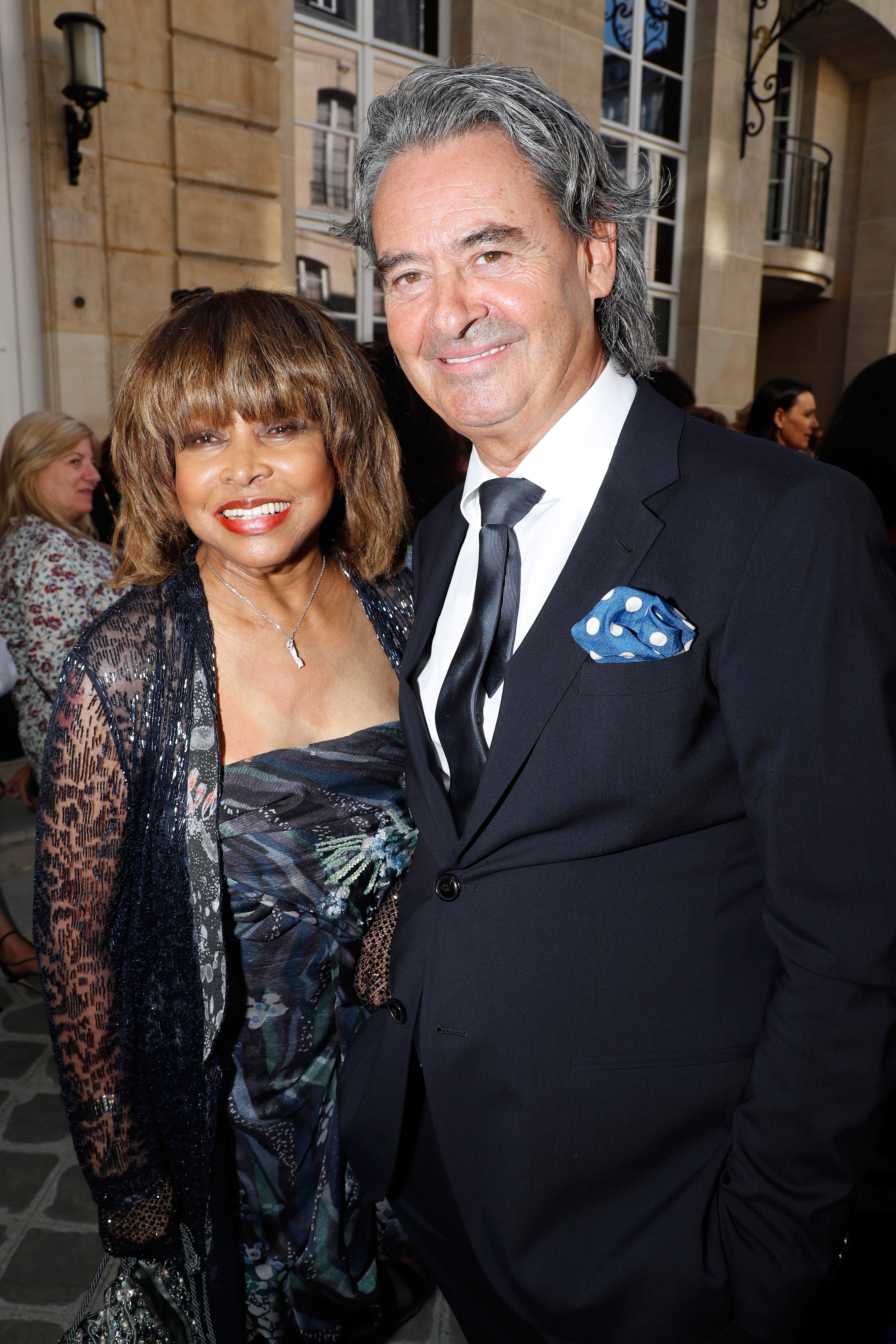 Singer Tina Turner and her husband Erwin Bach at the Giorgio Armani Prive Haute Couture Fall Winter 2018/2019 show as part of Paris Fashion Week on July 3, 2018 in Paris, France. | Source: Getty Images
Bach never felt jealous of his wife's success; instead, he helped her understand the real meaning of love. As a result, they became the illumination of each other's lives, and although it was Tina's second time as a bride, she confirmed that this was a "beautiful relationship – and her one true marriage."
Unfortunately, Bach and Tina's love story was cut short on May 24, 2023, when the singer passed away. Her spokesperson revealed she died peacefully at her home in Kusnacht, near Zurich, Switzerland. Rest in peace, Legend.