Renée Felice Smith: Unmarried in Long-Term Relationship with Chris Gabriel
Renée Felice Smith: Unmarried in Long-Term Relationship with Chris Gabriel Chris Gabriel and Renée Felice Smith. | Source: Getty Images Renée Felice Smith's partner in life and creativity, Chris Gabriel, has been by her since they first met in the sixth grade. They have built a long-term relationship, and even though they are unmarried, their…
Renée Felice Smith: Unmarried in Long-Term Relationship with Chris Gabriel
Chris Gabriel and Renée Felice Smith. | Source: Getty Images
Renée Felice Smith's partner in life and creativity, Chris Gabriel, has been by her since they first met in the sixth grade. They have built a long-term relationship, and even though they are unmarried, their commitment to each other is evident in their journey as co-parents to their fur babies.
Renée Felice Smith is an actress, writer, and director. For over 250 episodes, she brought a sense of whimsy to the set of "NCIS: Los Angeles." During her tenure on the crime procedural, she also co-wrote the short "Go Fish" with Chris Gabriel, in which she starred and directed.
The creative couple worked together on the comedy" The Relationtrip," another directorial turn for the star, and a children's book. The co-writers have been together for over a decade but show no rush to marry.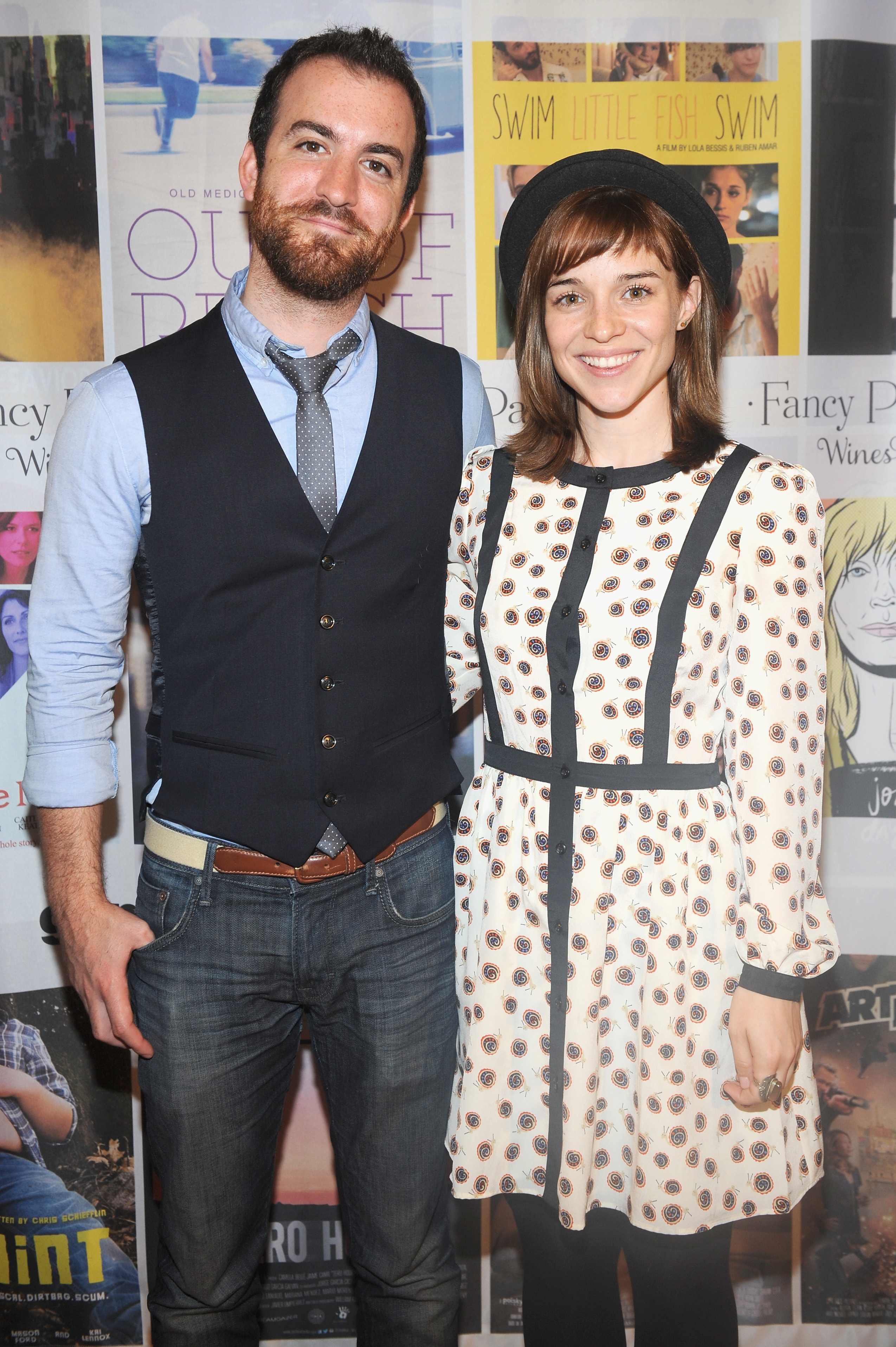 (L-R) Composer Chris Gabriel and director Renee Felice Smith attend the 18th Annual Genart Film Festival closing night at AMC Lowes Village, on October 6, 2013, in New York City. | Source: Getty Images
Renée Felice Smith Is in a Relationship with Chris Gabriel
Gabriel is Smith's "beginning, middle, [and] end" and the "most talented person" she knows. On his birthday in late January 2023, a few days after her January 16 birthday, she mused how he gets "cooler every year." She concluded by writing:
"I love you and your love of the well-crafted word and the spiciest of snacks. This year, may your endless curiosity and barrel of inspired ideas bear you all fruit. You're a gift to us all."
The pair celebrated their 14th anniversary in June 2022, which the actress admitted they forgot about. She uploaded a photo of them wearing "matching sunglasses like real chooches" a month later, captioned, "Time does not exist. This must be a simulation."
The Couple Wrote a Book Together
Hugo, the couple's French bulldog, inspired Smith and Gabriel to collaborate on their first picture book, "Hugo and The Impossible Thing," published by Penguin in March 2021. The stout canine overcame an illness vets told them was "unbeatable."
Mabel spends her days daydreaming on their couch.
The couple had previously worked together on "The Relationtrip," an indie film streaming on Apple TV+. Smith's "NCIS" cast mates Linda Hunt and Eric Christian Olsen made cameos in the unrated comedy road trip movie.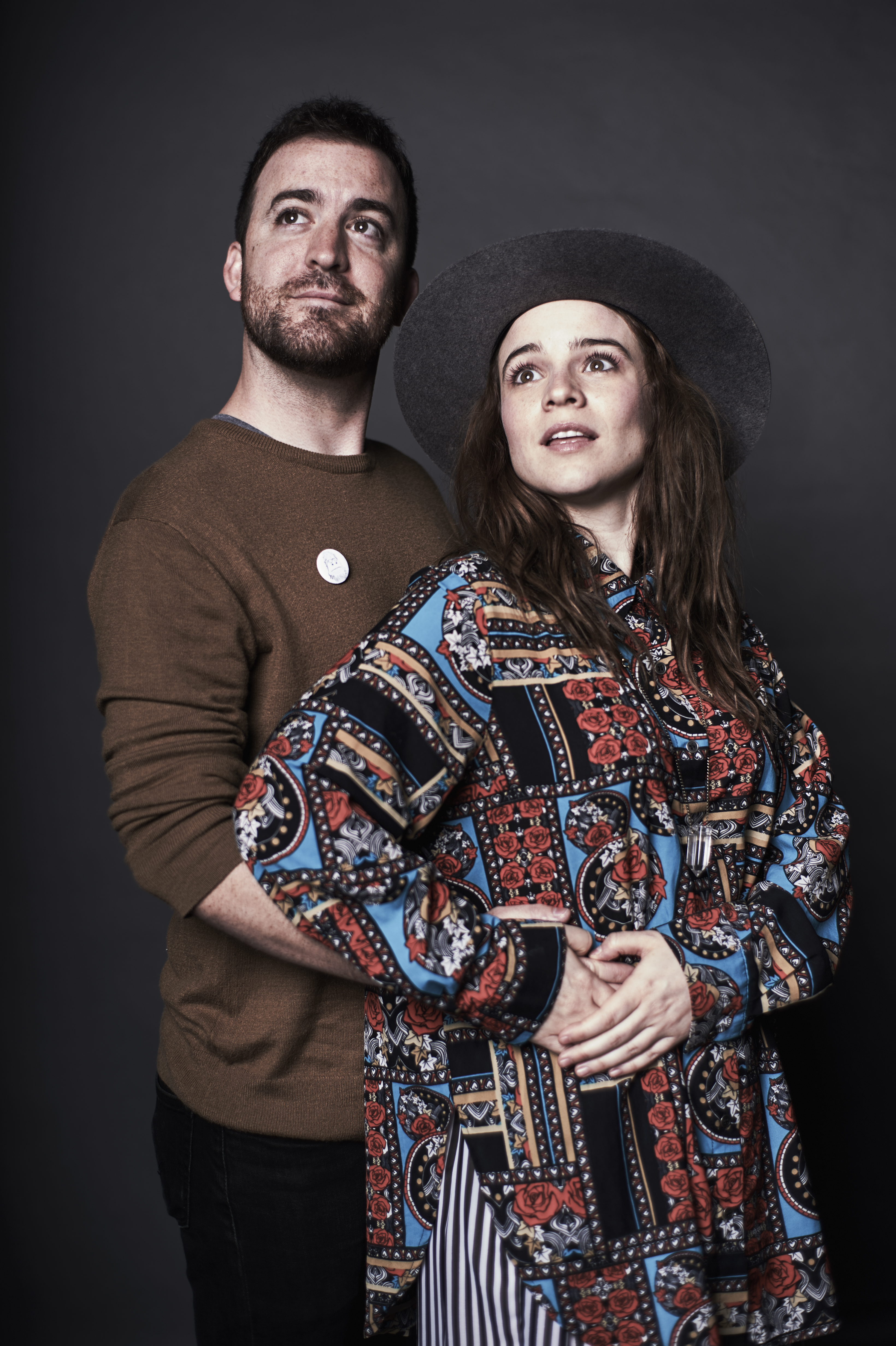 C.A. Gabriel and Renée Felice Smith of 'The Relationtrip' pose for a portraist at SXSW Festival, in Austin, Texas, in March 2017. | Source: Getty Images
Renee and Chris Share a Big Love for Dogs
In addition to Hugo, who inspired their literary debut, Smith and Gabriel are pet parents to Gus, an English bulldog rescue, Velma, a bullmastiff, and their "lil' sweat pea" Alfie, "the rescue mutt."
Then there is the elder of the household, a mastiff named Mabel. The "It's Always Sunny in Philadelphia" actress rescued the stray dog when she spotted her trying to cross the busy Pico Boulevard in Los Angeles, California.
Mabel spends her days daydreaming on their couch to the soundtrack of the R&B/Soul outfit Surprise Chef. The "super senior" eats a ton of Dr. Harvey's premium pet food and takes one or two daily walks.
Christopher Doesn't Hesitate to Share Relationship Online
Gabriel, the composer of theater, television, and film, is not a prolific social media user. Still, when he posts updates, it tends to be about the woman who has been a constant since they became acquainted in middle school and their many pets. Sharing photos of Smith and their dogs surrounded by deep orange pumpkins, he wrote in mid-October 2022:
"New data has been brought to light. Our previous conclusion has only been strengthened. Dog[s] are most definitely the best."
On the last day of 2021, Gabriel captioned a photo of him walking Alfie and one of their mastiffs on the beach with Smith resting her chin on his shoulder:
"K, 2022, we're ready to go again."
A day into the New Year, he posted a video set to an unnerving "Twilight Zone" type Jameszoo track of him and Smith giving their year in review.
The clip of them staring at each other as they frantically shake their heads will resonate with all who survived the pandemic. Towards the end of 2022, he crowned the year with the rhythmic "THUMP, THUMP, THUMP" of Velma's tail with a line tattoo.