Medalion Rahimi's Husband: The Actress Is Not Married and Keeps Her Personal Life Private
Medalion Rahimi's Husband: The Actress Is Not Married and Keeps Her Personal Life Private Medalion Rahimi, known for her ground-breaking role in "NCIS: Los Angeles," has left fans curious about whether or not she has a husband as she has kept pursed lips about her love life. However, the actress often shares other aspects of…
Medalion Rahimi's Husband: The Actress Is Not Married and Keeps Her Personal Life Private
Medalion Rahimi, known for her ground-breaking role in "NCIS: Los Angeles," has left fans curious about whether or not she has a husband as she has kept pursed lips about her love life. However, the actress often shares other aspects of her life on social media.
Medalion Rahimi is an actress, writer, and producer who began acting in the early 2010s and has starred in various movies and series such as "The Outpost," "Before I Fall," "My Dead Ex," "The Catch," "Pam & Tommy," and more.
In 2014, she was introduced to the "NCIS" family as Lila, and in 2018, she starred as Jazmine on "NCIS: New Orleans." However, in 2019, she joined the "NCIS: Los Angeles" cast as Special Agent Fatima Namazi and has starred in over 70 episodes.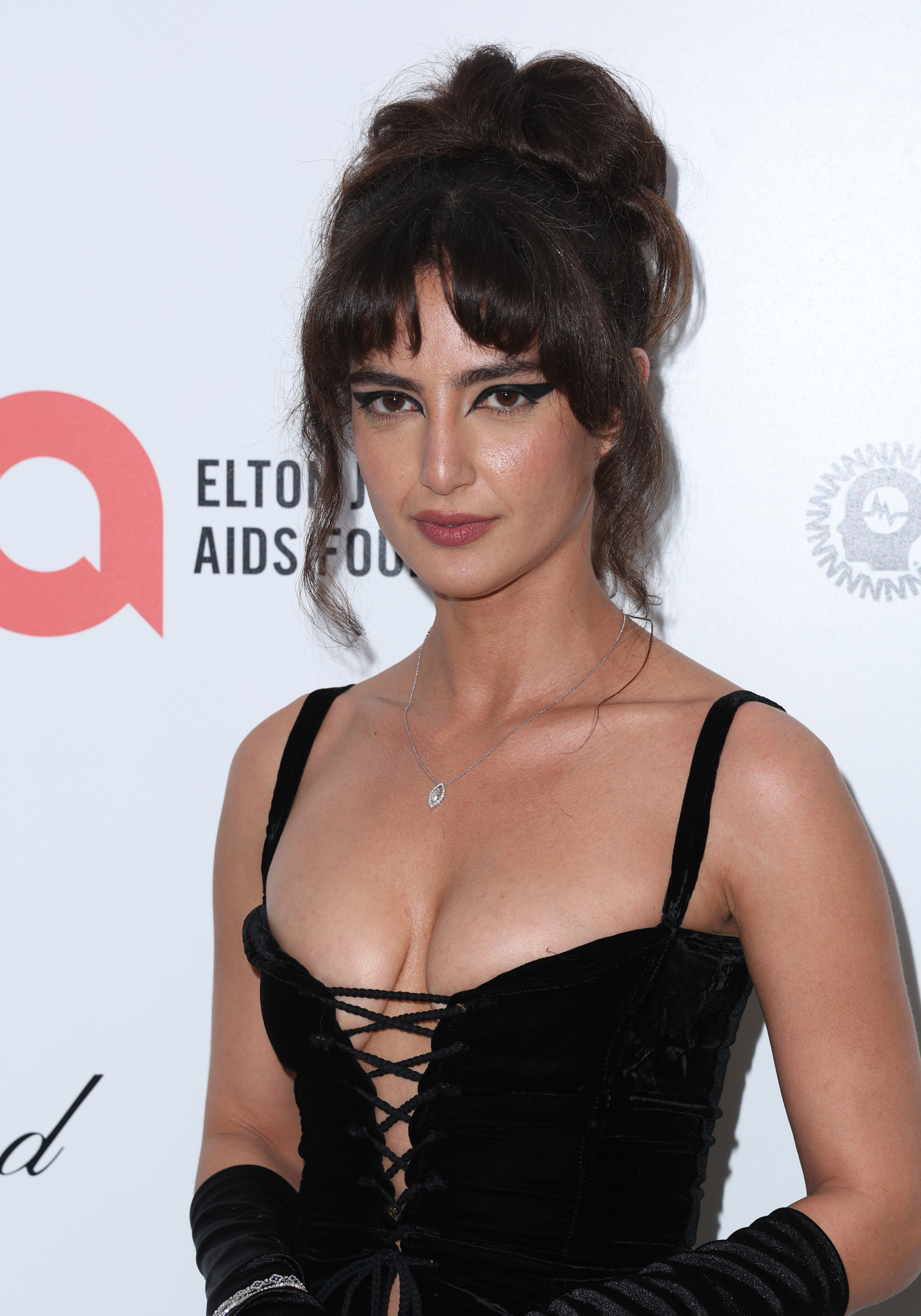 Medalion Rahimi at the Elton John AIDS Foundation's 31st annual academy awards viewing party on March 12, 2023, in West Hollywood, California. | Source: Getty Images
Her presence on "NCIS: Los Angeles" has been the longest she has been in a series, and fans love her. Rahimi ventured into writing and producing in 2022, taking on the roles of co-writer, executive producer, and lead actress in the short drama "Wild Braid."
This marked a significant step in her career, highlighting her multifaceted talents and creative endeavors beyond acting. As the actress garners more fans, some are interested in her outside the entertainment industry as they wonder about her love life.
While the actress is yet to confirm or deny any romance rumors, she has been very open about her personal and professional life on Instagram, including navigating being a woman of color on TV and representing her culture.
Medalion Doesn't Share Any Details about Her Private Life on Social Media, So It Remains Unknown to the Public
At the time of writing, Rahimi has over 70,000 followers on Instagram. And when she is not spreading awareness about social injustices in Iran, the actress gives fans a glimpse at her life off-camera.
One of her most recent posts was a photo dump that featured the actress enjoying herself over dinner with company. The rest of the images and videos in the carousel showed the actress having a good time.
On April 11, Rahimi starred in a visual poem she created in "trans farsi," which explored her experience with "feminine identity." As the "NCIS: Los Angeles" star performed in an open space of greenery, she revealed:
"I relish in these aspects of divine feminity and recognize the mother archetype within myself, within all of us. However, those are not the only characteristics that define me or women, nor do these traits solely exist to please others, most especially men. No one can define you but you."
Although Rahimi is yet to set the record straight about her relationship status, that did not stop her from celebrating her parents' marriage. In August 2022, the actress paid tribute to her "makers" in honor of their 35th anniversary.
She turned to Instagram to take a trip down memory lane and shared throwback snaps of her mom and dad. "Congratulations to my makers on 35 years of love. Thank you for showing me that it really can conquer all," the actress captioned the post.
A Diversity in Movies and Series Is Important to Medalion
Before making a name for herself, Rahimi was a UCLA student aspiring to become an actress. She faced initial challenges as a first-generation Iranian-American actress and took roles far from the work she is doing now. However, in 2022, she made history when she became the first U.S. TV regular to wear a hijab in a series. She said:
"It's really important, especially with what's going on right now in Iran. I think it's important to portray women's autonomy, and how they dress and how they portray themselves is completely their choice."
The actress added that she was honored to represent her people onscreen and encouraged more representation of women of different cultures and ethnicities. "If [the character] is specific to that culture, I think they should try and find somebody who is actually of that ethnicity," Rahimi said.
Medalion Was Excited to Break the Stereotype in Her "NCIS: Los Angeles" Role
In "NCIS: Los Angeles," Rahimi was cast to play a SWANA (Southwest Asian and North African) character. The actress revealed that before landing the role, she only saw SWANA people play the role of a "terrorist" or "enemy."
So, she was very "excited" to see the popular television series make a role for a hijab-wearing woman. "It was so exciting to finally break through that stereotype and show someone who wears a hijab as a hero," she said.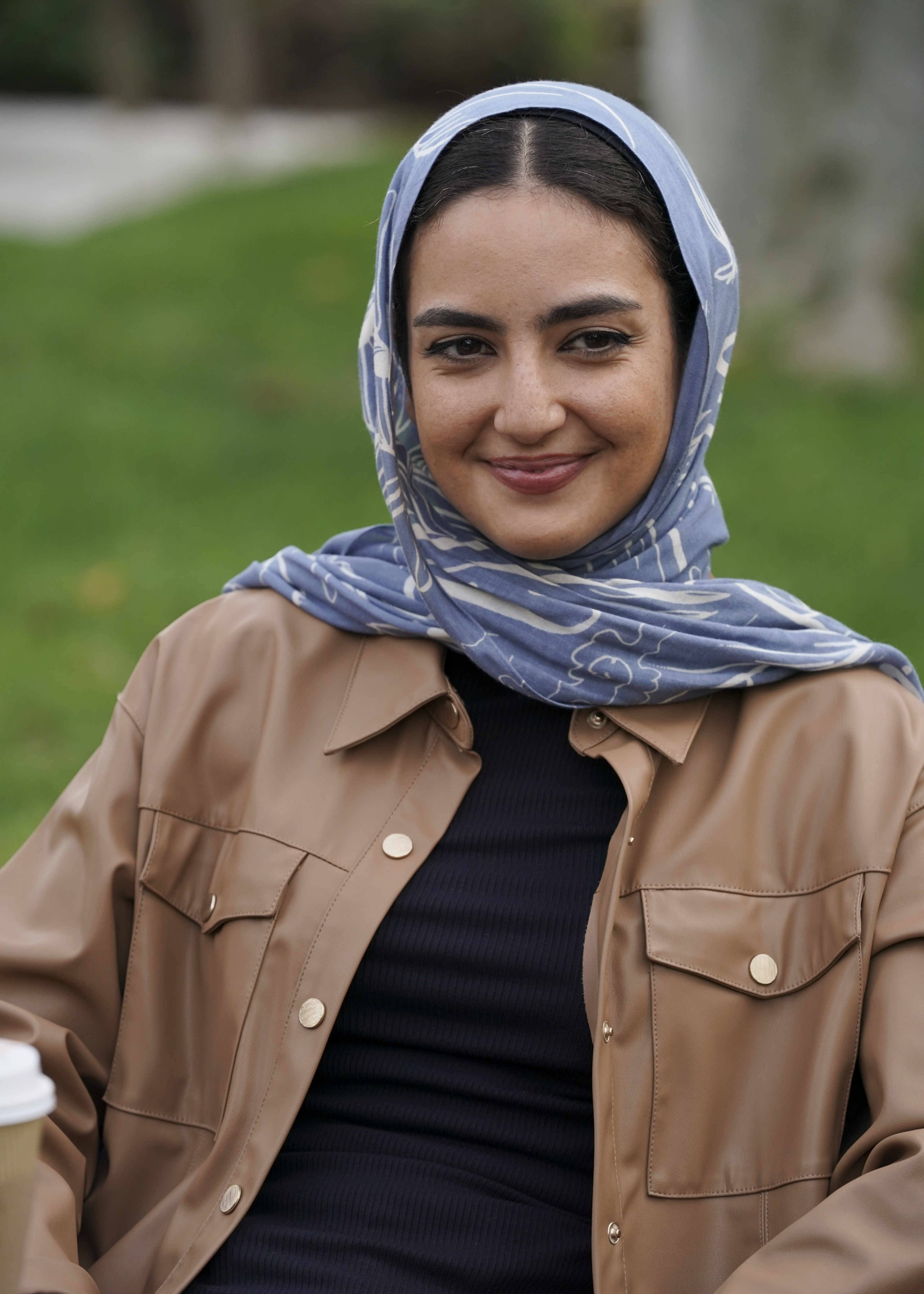 Medalion Rahimi playing agent Fatima Namazi in "NCIS: Los Angeles." | Source: Getty Images
Since the start of her career, Rahimi has shared the screen with Gina Rodriguez in "Jane the Virgin," Zoey Deutch in "Before I Fall," Kerry Washington in "Scandal," and much more. However, her role in "NCIS: Los Angeles" was a little more meaningful, as the actress said:
"By portraying this character, I wanted to show shared humanity. Seeing someone that doesn't look like you, that's not from the same country as you, but that you can relate to."
Rahimi also added that her onscreen persona was everything she wished to be in real life: smart, strong, and unapologetically lived life by her beliefs. The experience made her appreciate women who wore hijabs. She admitted to being a little nervous whenever she had to film in public with a hijab and acknowledged the "fight" hijab-wearing women had to go through. "That's… so sad to feel that way," Rahimi said.
Medalion Also Played a Character with "No Sexuality"
During an interview, Rahimi opened up about playing a queer SWANA character in the 2022 mini-TV series, "Pam and Tommy," where Lily James and Sebastian Stan played iconic real-life couple Pamela Anderson and Tommy Lee. The actress shared her experience playing characters of color that are either oversexualized or "have absolutely no sexuality present whatsoever." She said:
"I think it's important for SWANA people to portray these self-confident and like sexually aware people and open people to sort of shake up the box a little bit…"
After playing the "stereotype of a promiscuous brown girl," Rahimi strived to find a balance. Although she had never played a queer character similar to her role in "Pam and Tommy" or been in an R-rated film, she shared that she looked forward to taking on "more mature" roles.