Enrique Iglesias Not Gay – He Is in a Long-Term Relationship With a Woman and Has 3 Children
Enrique Iglesias Not Gay – He Is in a Long-Term Relationship With a Woman and Has 3 Children Enrique Iglesias, renowned for his successful music career, has faced past speculation about his sexual orientation, with some people thinking he is gay. However, he has been in a long-term relationship with former tennis star Anna Kournikova,…
Enrique Iglesias Not Gay – He Is in a Long-Term Relationship With a Woman and Has 3 Children
Enrique Iglesias, renowned for his successful music career, has faced past speculation about his sexual orientation, with some people thinking he is gay. However, he has been in a long-term relationship with former tennis star Anna Kournikova, with whom he shares three children.
Enrique Iglesias garnered early success with his self-titled Spanish language debut in 1995, winning the 1996 Grammy for Best Latin Performer. He broke into the English market with his single "Bailamos" from his third album, which reached platinum status.
His follow-up album "Escape" produced one of his biggest hits, "Hero," and he met the future mother of his children while shooting the music video for the title track.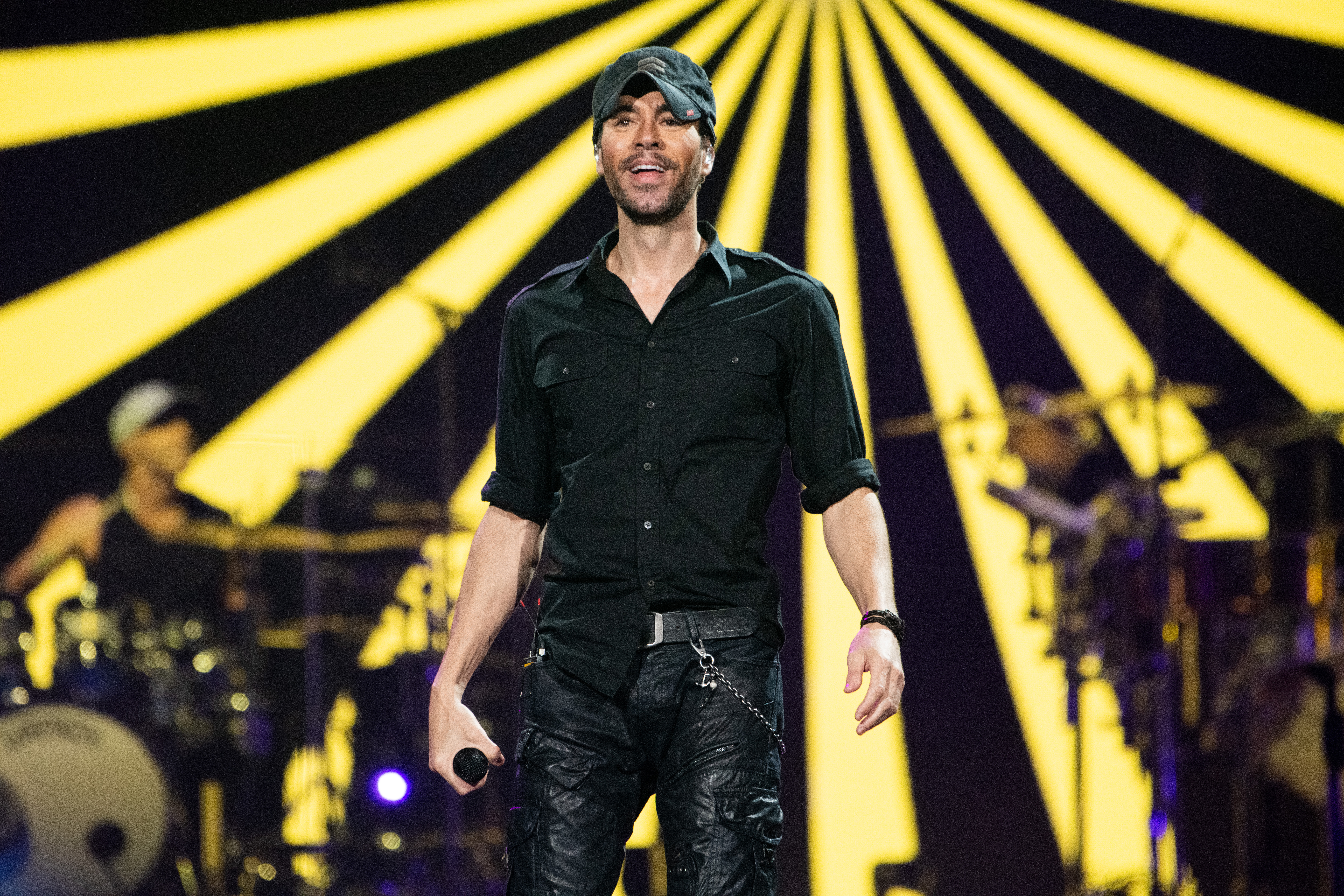 Enrique Iglesias performs onstage at Staples Center on November 19, 2021, in Los Angeles, California. | Source: Getty Images
Enrique Iglesias Keeps Mum on Sexual Orientation despite Enjoying Performance at Gay Club
Enrique has heard many rumors about other celebrities in the closet, including some about himself, which he finds "ridiculous." The Grammy winner said:
"I've never cared about the gay rumor. It's so stupid. It's funny because people are always infatuated with that. A lot of the guys that say that are the typical guys that are insecure with themselves."
The fuss made around his performance in 2007 at one of the largest gay clubs in the world, G-A-Y in London, surprised the "Rhythm Divine" singer.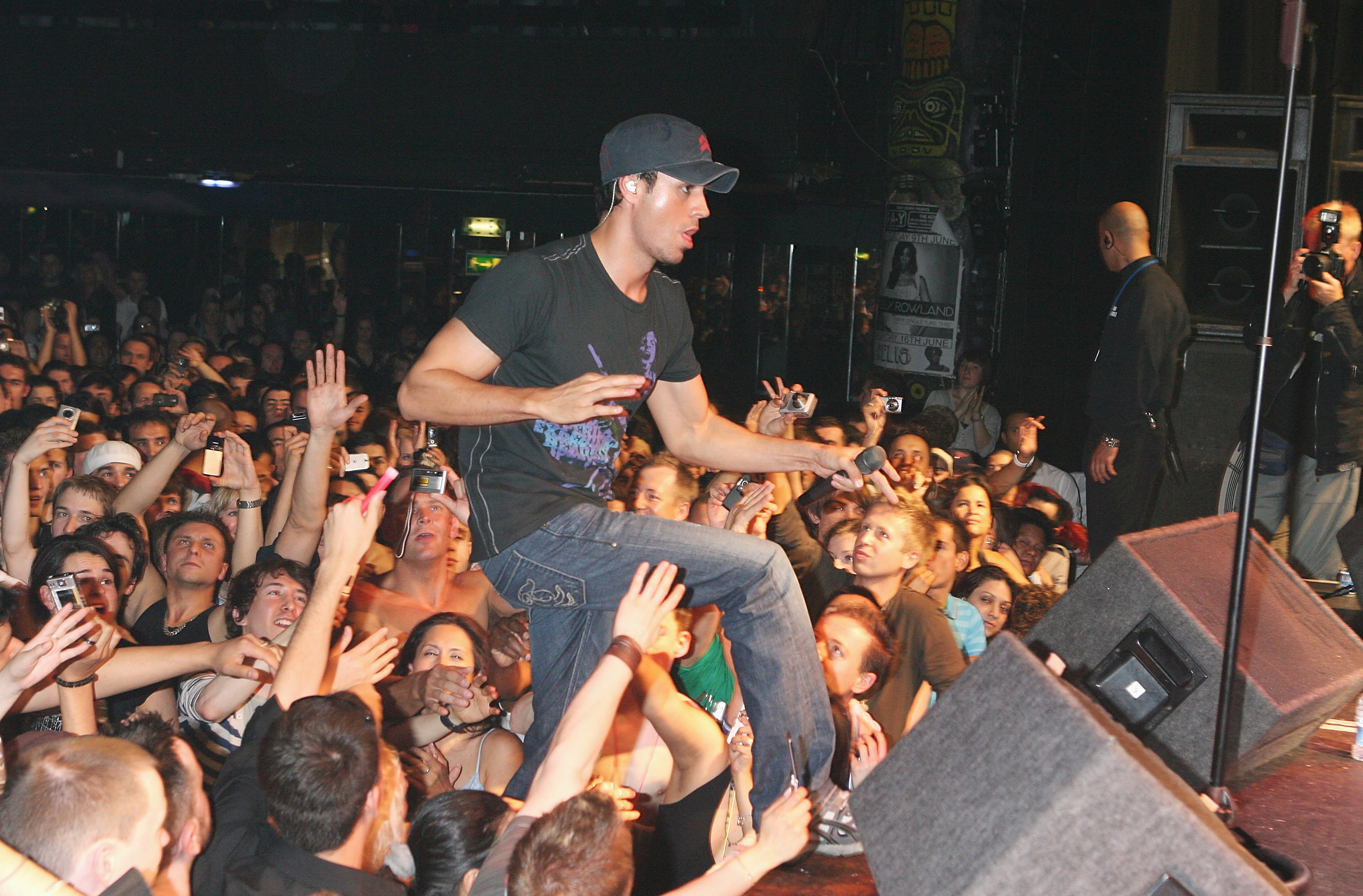 Enrique Iglesias performs at G-A-Y at the Astoria, on June 2, 2007, in London, United Kingdom. | Source: Getty Images
He got the impression that even the club owner had the attitude of someone who had nothing to lose when he invited Enrique to perform.
For him, the sexual orientation of his audience is not a factor; it is about "playing in front of a great crowd." Enrique told Pride Source:
"What really drew my attention was that the owner said, 'Look, this is the biggest gay club in London, and you're going to see one of the best crowds you've ever seen in your whole life. And that made me really, really want to do it."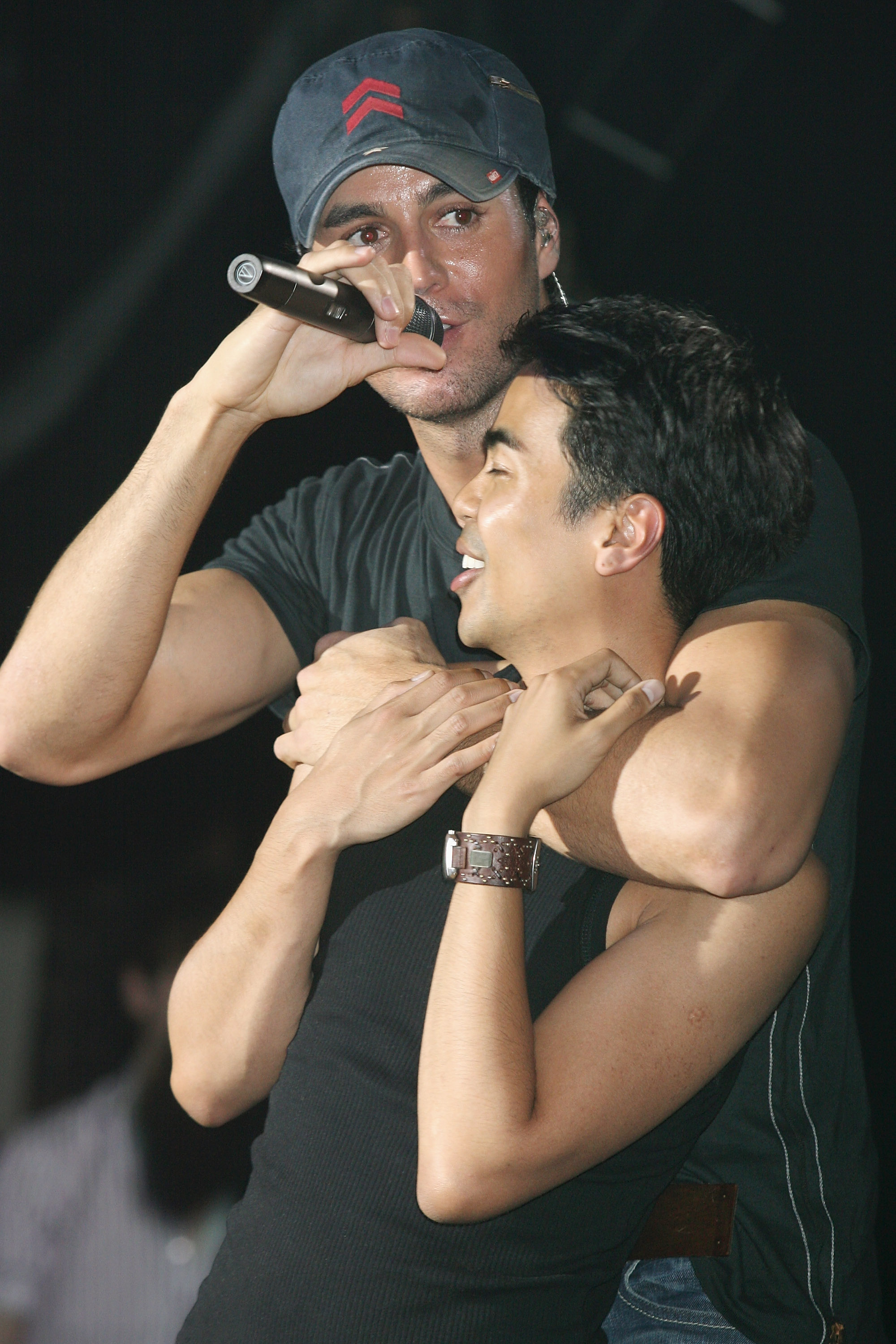 Enrique Iglesias performs at G-A-Y at the Astoria, on June 2, 2007, in London, United Kingdom. | Source: Getty Images
On whether he had any gay friends, the Spanish singer confirmed that he knows many gay-identifying individuals and is close to two or three of these people.
Anna Kournikova stayed out of the public eye for over a year.
The house engineer, with whom he sometimes has 24-hour work days, came out to him a few years ago. When his G-A-Y nightclub gig was confirmed, Enrique called the engineer with the news, and the engineer was excited.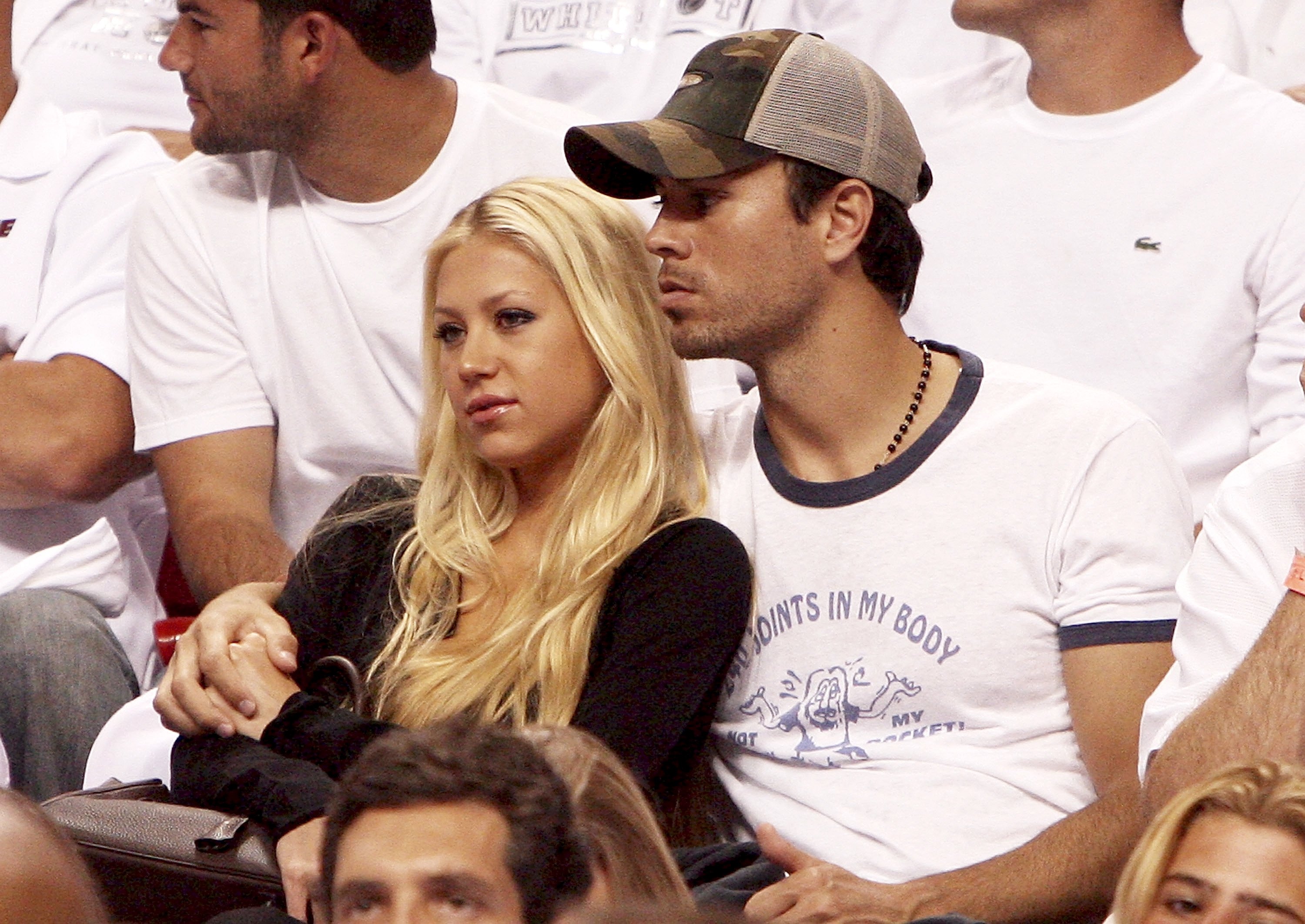 Former tennis player Anna Kournikova and singer Enrique Iglesias watch the New Jersey Nets take on the Miami Heat in game one of the Eastern Conference semifinals at American Airlines Arena, on May 8, 2006, in Miami, Florida. | Source: Getty Images
Enrique Iglesias Has Been in a Relationship for More Than 20 Years and Has Three Children
Enrique's love life has been consistent for over two decades after getting together with former Russian tennis champion Anna Kournikova. The pair met on the set of his music video for "Escape" in December 2001.
Having grown up as the son of superstar Julio Iglesias, the singer understands the public's fascination with his personal life. However, he keeps this part of himself as private as possible, as it's the only way to balance his work and private life.
Chatting to Natalie Morales on "CBS Sunday Morning" in 2004, he declared that Anna is the "coolest girl in the world." Even though the couple did not confirm their marital status to the press, the tennis star wore a large ring for years.
The "Do You Know? (The Ping Pong Song)" hitmaker and doubles champ proved how good they are at guarding their privacy when TMZ broke the news of their twins in December 2017—days after Lucy Iglesias and Nicholas Iglesias' were born.
Anna Kournikova stayed out of the public eye for over a year and did not publicize the pregnancy. The tabloid could not find a photo older than a November 2016 picture of her on a boat in Miami.
The couple, now pros at keeping their private lives out of the spotlight, welcomed their third child without fanfare on January 30, 2020. The baby's arrival only came out in mid-February when Enrique's older brother, Julio Iglesias Jr., confirmed on a Chile radio show that he is an uncle again.
Anna uploaded the first image of Mary Iglesias on February 13, 2020. The couple has relaxed their privacy rules by sharing limited snaps of their home lives as their kids become old enough to drive a toy car on a tennis court or swim with their dad.